Enzo Ishall arouses fans with mature video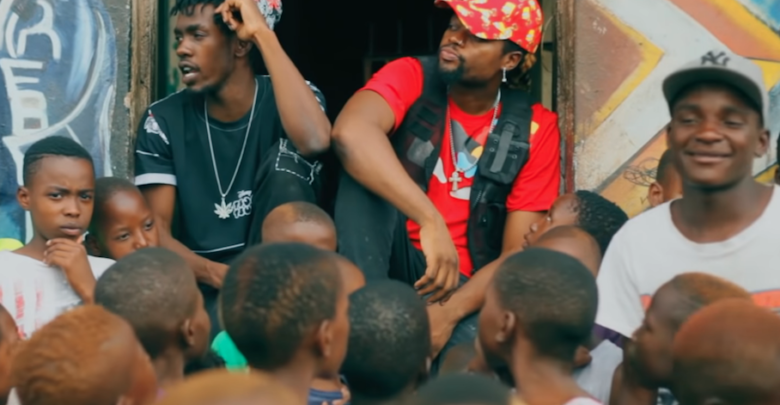 Zim dancehall superstar Enzo Ishall has dropped a new video which clocked more than 40,000 youtube views barely 24 hours after its release. The emerging superstars new offering was shot in Mbare and seeks to inspire the youth in the ghetto to pursue their dreams regardless of their background.
The video titled "Fear no man" features Buffalo Souljah, a top Zimbabwean artist who needs no introduction to music lovers. The video which was shot in December and released on the 8th of February was directed by Buffalo Souljah.
Apart from urging the youth to pursue their goals vigorously, the track carries a message of encouragement with the youth urged to always try harder in one's pursuit for success.
Visuals of Enzo Ishall intimately giving advice to a young boy arouses a connection that can be compared to that of a father advising his son. Upon its release on youtube fans were excited about the new video with several people reacting in a positive way and commending Enzo Ishall for bringing in some maturity to his music.
Having been deemed a bad influence to Zimbabwean youth after releasing the controversial track titled 50 magate, in his new video "Fear no man", Enzo Ishall exhibits maturity and brings in a refreshing message which is expected to influence the youth in a positive way.
Enzo Ishall last year rose to stardom after releasing the track Chiita Kwacho. The controversial Zim dancehall artist would then stamp his authority on the music scene after releasing the track Kanjiva which scooped the 2018 coca-cola video of the year award after getting a nod of approval from music fans.