Pokello's heart warming gesture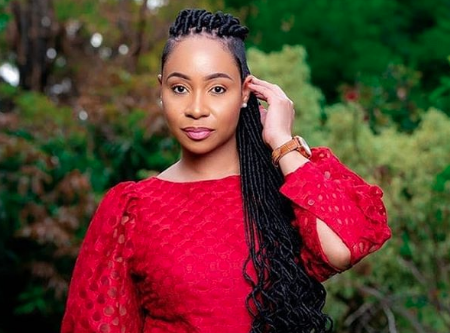 Socialite and businesswoman Pokello Nare recently left the organiser of a ladies ettiquette event in tears after refusing to get paid for making a presentation. Tendai Karenga the organiser of the function narrated how she had invited Pokello who she thought would decline the offer, yet Pokello agreed to attend and insisted on coming for free.
Etiquette is deemed as one of the key areas which are critical in a ladies road to success in the business world, with annoying tendencies often putting off potential business partners. As such Tendai Karenga organised a function on ladies etiquette which was held in the capital at the weekend.
Addressing guests at the event which brought together ladies, Karenga shed some tears as she explained Pokello's kind gesture of insisting on attending the function free of charge. The remarks were a breath of fresh air given the negative publicity that has often been associated with the Zimbabwean socialite and businesswomen.
Pokello recently made the headlines following her divorce case with Ghana's Elikem Kurmodzie who she had met at the Big Brother Africa reality television show and immediately fell in love with. Nare has in the past stirred controversy with a sex tape in which Pokello and Stunner are filmed having unprotected sex being leaked by a local tabloid.
The outspoken socialite last year made the headlines on the business front after launching a nail gel called Pokello Nail Lacquer. The gel which is manufactured in Hong Kong, comes in more than 120 colours and is not nail polish. Renowned for the title Queen of swagger Pokello has a reputation for the love of fashion.