Tocky Vibes releases dramatic video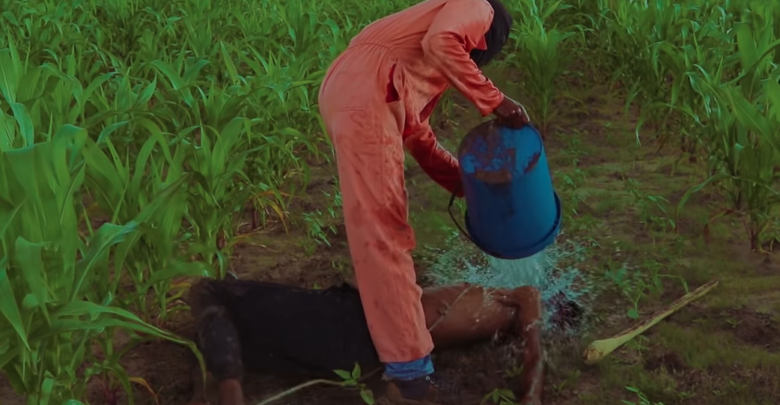 Zim dancehall artist Tocky Vibes has released a dramatic video titled "What was done to me" as he continues to exhibit consistency in the release of videos for his tracks.
While the Zim dancehall's video quality cannot be compared to the likes of Jah Prayzah who recently released a mind blowing offering titled "Kunerima" taken from the album chitubu, Tocky Vibes does well to capture a story of abuse in the video titled "What was done to me".
The video is shot in a maize field where a worker goes about his chores but an abusive boss constantly shows brutal aggression resulting in rebellion ensuing. The brutality shown in the video includes Tocky Vibes having water poured on him while working but having taken so much battering Tocky Vibes retaliates in the action packed video.
Tocky Vibes has in recent weeks made the headlines after releasing a track titled "Zvitori nani" which narrates the brutality of some members of the armed forces following a period of unrest in the country. The Rugare born and bred Zim dancehall artist rose to fame in 2014 after releasing the track "Amai".
While Tocky Vibes spent 2014 dominating the airwaves, years that followed would see the Zim dancehall artists decline. In his bid to return to the top, Tocky Vibes has in recent months been active, churning out several tracks and videos. Tocky Vibes has 4 albums to his name with his last release having been in October 2018 when he released the album titled "Chamakuvangu".