Young triathlete Matthew Denslow shines at Troutbeck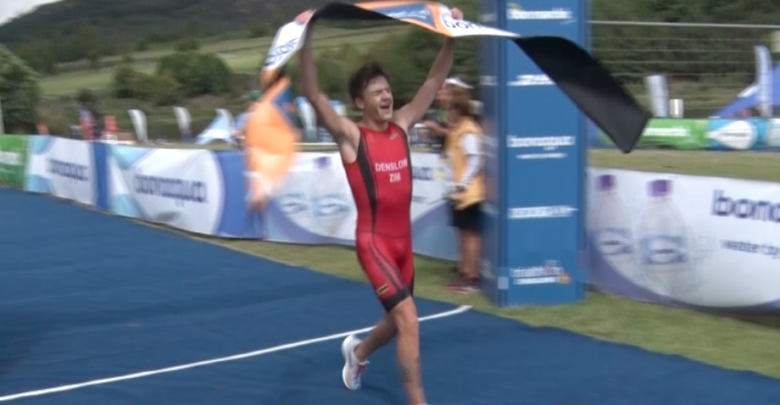 An inspiring showing by rising young triathlete Matthew Denslow hoisted the country's flag high, after the triathlon sensation powered to gold at the grueling Troutbeck junior Africa cup on Saturday.
Denslow finished first ahead of Tunisia's duo of Sebai Mohamed and Selmi Seifeddine who settled for silver and bronze following an explosive and imposing performance by Denslow. The victory was met with rousing applause from the home crowd with the medal presentation ceremony according Zimbabwe with an opportunity of having the country's national anthem sung at event dominated by Germany.
In Denslow Zimbabwe appears to have unearthed a gem considering the young triathlete had again finished on the podium when he competed in Cape Town South Africa. Zimbabwe again shone in the junior section after Mikayla Colegrave scooped silver after finishing behind eventual winner Stolarczyk Nadya of South Africa. 
In the elite categories Germany's Nina Eim claimed pole position following a strong performance in which she shrugged off the challenge of South Africa's Amber Schlebusch and Caroline Hayes a past winner of the Dakar and Morocco triathlon competitions.
In the men's elite category Germany proved a dominant force with Justus Nieschlag ending in pole position. Another German Maximilian Schwetz settled for silver with Irelands Constantine Doherty finishing 3rd. While Zimbabwe exhibited prowess in the juniors it was a sad story in the elite section where the country had no representative in the ladies section. In the men's elite category Gideon Bernade appeared out of his depth after ending 18th in a field of 19 triathletes.