Zim dollar return creates panic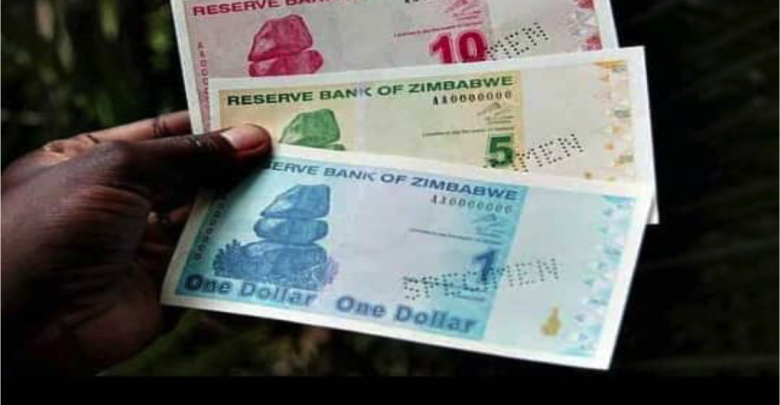 Images suggesting the return of the Zimbabwe dollar have created panic on social media amid fears the introduction of a local currency could create instability to the country's economy. Recent weeks have been marred by unrest with an increase in fuel prices stimulating shops into adjusting prices of basic commodities.
Social media was on Monday awash with images of a 1 dollar, 5 dollar, and a 10 dollar notes, arousing fear they could be among notes that the country will soon be introducing. The images have created panic with citizens fearful of the effects of a Zimbabwean currency.
The people of Zimbabwe have bad memories of a Zimbabwean currency given the mayhem that characterized the era in which Dr Gideon Gone was Reserve bank governor. A hyper-inflationary environment was the order of the day with prices going out of control during a period where commodities were hard to find in shop shelves.
Zimbabwe has been using a multi-currency which has been supported by bond notes. New minister of Finance Mthuli Ncube has however been clear the country will at some stage need to have its own currency in order to survive.
In a recent interview with Richard Quest Mthuli Ncube said, "It is not normal for a country not to have its own currency. it is not normal for this type of decay to be allowed, we need to change course and that is what we are trying to do, it is not easy".
Zimbabwe has been on a drive to lure foreign investors from the time President Emmerson Mnangagwa was ushered into office with the new government preaching the gospel of Zimbabwe being open for business. The country is however faced with a myriad of challenges given the growing impatience of citizens.
Part of the complex scenario Zimbabwe is faced with is the absence of a local currency which many fear if introduced could result in total mayhem.