Cindy Munyavi teases fans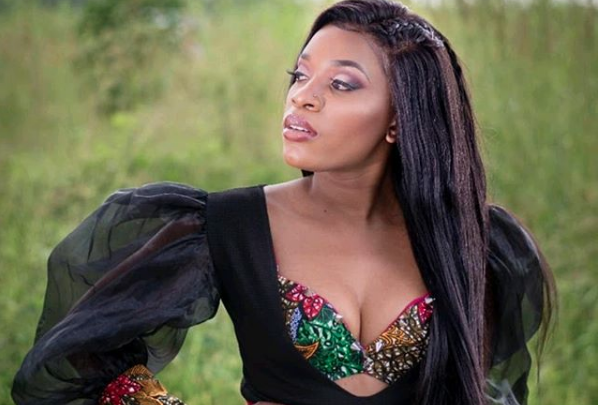 Local urban grooves diva Cindy Munyavi teased after taking to instagram and posted an image which has aroused great interest among men that follow. The image shows Cindy wearing an enticing bikini as she writes "Ende mahuswa aya ndeegreen".
Cindy pretends not know that her dressing is enticing and chooses to talk about the blur grass which appears in the image which captures the attention of her followers mainly due to the revealing bikini she is wearing.
Cindy Munyavi is renowned for her musical prowess after breaking onto the local music scene on the turn of the millenium. Cindy has won several accolades including at the NAMA's. The urban grooves recently released a track titled Waya Waya which has gained a lot of traction on local radio stations.
Apart from her musical career Cindy is also renowned for being a business women and a fashion star. Munyavi owns a shop which sells women's clothing. A love for fashion drew Cindy into the clothing industry where she appears to be doing well when away from music.
Cindy has always promulgated the gospel of women needing to have financial independence and not having to rely on their men for income. Being the businesswoman that she is Cindy is a shining example of what women can do if they exhibit confidence in themselves.