First batch of new Zupco buses arrive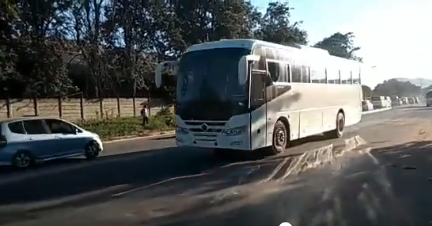 The first batch of ZUPCO buses have reportedly arrived in the country as government steps up efforts to established a long term viable public transport system. Large buses and some mini-buses were on Thursday spotted crossing into Zimbabwe after being cleared at the Forbes border post.
Public transport concerns first arose when government announced an increase to the price of fuel. Commuter Omnibuses then reacted by effecting a radical increase in fares prompting government to react by approaching private bus owners to offer their buses for urban routes with fuel provided at subsidized rates.
The move eased the transport crisis but concern had been how viable the intervention would be in the long term. The coming in of new ZUPCO buses however provides a ray of hope with some analysts positive such a move will be a long term solution to the public transport crisis.
In the past ZUPCO played a major role in the public transport sector but due to mismanagement and viability constraints the companies fleet dwindled resulting in urban routes being eliminated. Having identified a vacuum that needed to be filled Commuter omnibus operators then took over and have been the main source of public transport in urban areas.
Government is however now engaged in efforts to resuscitate the ZUPCO fleet amid reports new buses that are coming into the country were acquired from Russia following president Mnangagwa's visit to the European nation. As authorities search for a long term solution to transport woes the resuscitation of ZUPCO will undoubtedly be vital in turning around the public transport sector.