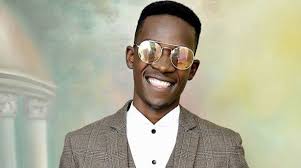 Zim dancehall artist Jah Signal dazzled during a just concluded tour which saw him performing in South Africa and Botswana. The top Zim dancehall artist took to instagram following his performance in Rustenburg South Africa where he appears to have had a good time. A large population of Zimbabweans resides in South Africa and after seeing one of their top Zimbabwean artists there was furore in Rustenburg.
Zim dancehall is among the leading musical brands thus the reason why some of the prominent artists are often called down South by the Zimbabwean audience residing in South Africa. After performing in South Africa Jah Signal then travelled to Botswana where he also held a performance. Upon performing in Botswana Jah Signal acknowledged the support rendered by his fans as he put a lid to the Southern African adventure he had embarked on.
Jah Signal rose to fame courtesy of popular tracks such as "Sweetie" and "Stonyeni" which dominated the local airwaves. For his efforts in 2018 Jah signal won the best song the year accolade at the Star Fm awards. This award came after Jah Signal had been recognised for the best collaboration at the Zim dancehall awards.
The talented Zim dancehall artist made the headlines when he attracted interest from as far as Jamaica. Jah signal was asked to be involved in a project relating to promoting peace and love in Zimbabwe. Unlike many Zimbabwean artists that splash around United Sates dollars in order to secure collaborations with foreign artists Jah Signal is among few artists to attract interest from foreign artists with no strings attached.
Apart from South Africa and Botswana Jah Signal has toured countries such as Cyprus, the United Kingdom and Australia.