Mai TT to host business and fashion event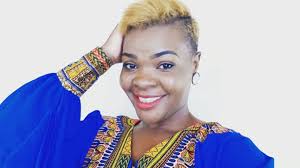 Mai TT is hosting a "High Tea " business and fashion event on saturday 30 30 March. The event will take place at the Nashia gardens in Chinhoyi. This is not an event to miss especially with the comedian Mai TT set to be behind the mic.
For those keen on making an appearance admission has been set at $30 cash, ecocash or swipe.
The main aim of the event is to groom, show case products to those who are in busness and also to get business tips. This event will benefit people who are in business on how to run their businesses and how to be successful.
People will alai have a glorious opportunity to showcase their products in other words it is advertisement of products. This can boost your customers and also earn new customers. Lastly there will be a segment on grooming.
People will also feature on the red carpet where imagea will be taken before entry. photos at an event one can miss at their own peril. The dress code is of your our choice and attendants are encouraged to be a fashion killer.
Mai TT is an enterprenuer, she sings, she is a comedian, presenter ,Women rights activist and a fashion designer. Mai TT is one of the most influential women in Zimbabwe.