Mutare Boys High students caught out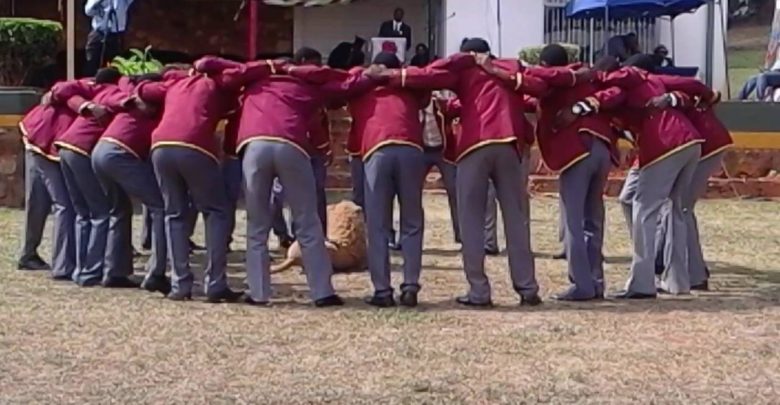 A recent video clip of some Mutare boys high students abusing students from Marist brothers has gone viral. In the short video the students from Mutare boys high can be seen vocally abusing their fellow students from Marist brothers and asking them to humiliate themselves. They even confront them physically. The video has sparked outrage and angry parents have voiced their concerns over the safety of their children in schools at the hands of of fellow students.
Several Civic groups have called for an investigation to be made into the matter as clear signs of abuse were shown. This is not the first time such incidences have occurred. Bullying is very common in schools in Zimbabwe with most children's lives being at the peril of other children. Some children do not report such abuse for fear of being victimized further.
The video has however opened up a can of worms into the abuses that occur at schools, particularly boys schools. The video is a representation of the sorry state of affairs in these schools as far as relations are concerned amongst students. It is only a matter of time before the abuses escalate into tragic events