Parirenyatwa in dire need of assistance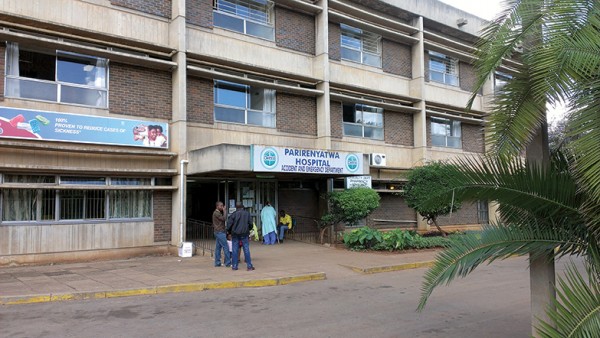 A visit to Parirenyatwa hospital by the minister of health and child care Obadiah Moyo, revealed shocking and horrific details of operations at the health institution. It was established that there is an acute shortage of surgical supplies, bandages, gloves and drugs at the institution.
Doctors bemoaned lack of basic equipment to carry out their work. Doctor Azza Mashumba who is the head off peaditrics department tearfully advised the minister that it was very difficult to assist pregnant women in labour because of lack of resources. This is leading to a high number of still births. She made a revelation that in spite of knocking on thousands of doors, she had not received any aid.
Another doctor said that there was no treatment for cancer patients aged 16 to 18 years and these patients are simply discharged without any help being given to them.
The situation at Parirenyatwa hospital is so dire that nurses have to wash used bandages in order to reuse them on other patients thereby increasing the risk of infections.
The doctors attributed the crisis to lack of proper management at the hospital and appealed to the government to intervene in order to save lives. They said they were tired of being ignored. Parirenyatwa is the largest public refferal hospital in Zimbabwe. The senior doctors implored the minister to take heed of their words as lives that that are being unnecessarily lost can be saved.
The hospital is running under extremely pathetic conditions and the doctors pleaded with the minister to address the crisis swiftly.