Paul Kagame makes a drastic reform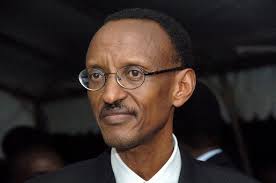 Rwandan president Paul Kagame shocked the world when he announced that pastors in his country were now required to have a degree in religion. As a follow up to that request the president closed down 6000 churches whose leaders did not have the relevant qualifications.
The call came as a remedy to the ever growing shocking and strange things that are being done in the name of religion. Kagame expressed that Rwanda was a blessed country and he would not tolerate abuses done under the guise of religion. He further warned pastors not to play with people's faith.
The recent changes by Kagame have come under scrutiny on the local scene. Whilst some people have commended him for trying to bring religious sanity, other groups such as churches have expressed concern on the clamp down. They have taken the new law as an infringement to religious freedom and highlighted that preaching is a calling which does not require one to have a degree.
Recent events in Africa have left people questioning the authenticity of some pastors and their churches. This year saw pastor Magaya claiming that he had found a cure for HIV and AIDS. Not to be outdone, a certain pastor Lukau from South Africa claimed to have ressurected a person from the dead a few weeks ago. A lot of things that are stranger than fiction have been done by pastors in recent months, leaving most people either excited or worried.