Sani Makhalima reminiscing about memories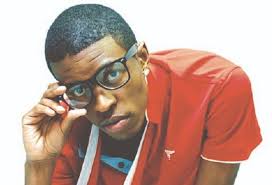 Sani Makalima the king of the blues recently posted a picture with Leonard Mapfumo on his instagram page.The picture was taken 3 or 4 years ago.
Sani posted the picture with the caption"This is 4 or 5 years ago in Abu Dhabi with@lenonardarnoldmapfumo.."The r n b singer is remeniscing about the great time he shared with his friend a few years ago. Leonard Mapfuma is also a Zimbabwean r n b singer .
We are happy that our home grown artists tour overseas. In The pic the two were in Abhu Dhabi. Sani Makhalima is renowned for being one of the country's top R n B artists. He is a veterian of local music and boasts of some top notch videos. Sani recently released a song titled Abegnyuwo ft Leornad Mapfumo.
Sani is known fo many hit songs such as "Ndimbundire, Kuchengera rudo and Ndipe rudo among others. Sani was among the pioneers of urban grooves following the implementation of a 70 precent local. Content policy by then Minister of Information and publicity Proffessor Jonathan Moyo.
While in Zimbabwe R n B is not as big as it is in the USA Sani has managed to put the genre on another level. The stiffest competition is however coming from the emergence of Zim dancehall and urban grooves artists are struggling to come up with strategies of countering the emerging genre.
Sani recently took to instagram and posed questions around what needs to be done in order for them to gain traction that enables them to become viable and prominent artists.