Stunner announces track release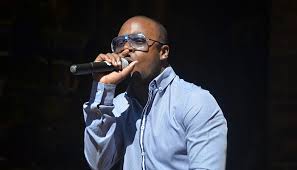 Popular urban grooves artist Stunner has announced his new track titled Unotorwa will benreleased anytime this week despite a slight delay.

The new track done by Stunner features Johnny K and is expected to be a big hit on the domestic music scene. The track has gained popularity before its release given the dance challenge that has been on social media. Many girls have posted videos of themselves dancing to a snippet of the track which accords fans with an opportunity of showcasing their dance moves.
Despite Zim dancehall having created pressure on urban grooves artists, Stunner has continued to be one of the artists that release songs on a regular basis as well as performing very often. Stunner follows in the footsteps of Cindy who recently released a track titled Waya Waya. Another urban grooves artist Plaxedes Wenyika is currently busy in the studio working on some new music.
While urban grooves musicians cannot release music as frequently as Zim dancehall there are decent efforts being made to ensure the urban grooves genre does not die.
Stunner who was educated at Prince Edward High School began his music career in the post 2000 era and has been a huge success given the number of tracks that have turned out to be hit songs over the years. The popularity of some of his songs has seen him winning awards, the epitomy of any succesful musician.
Given the dominance of Zim dancehall on the local music scene Stunner remains one of the critical artists that have a huge role to play in ensuring the urban grooves genre stays afloat.