Takura post sparks controversy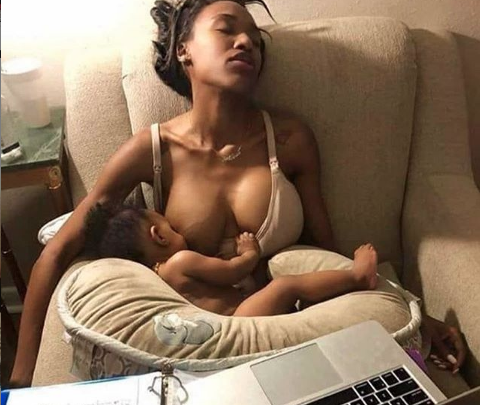 Top Zimbabwean hip hop artist Takura has courted controversy after posting a picture of a lady breastfeeding while doing her work in what was meant to celebrate the important role of women.

As Zimbabwe joined the rest of the world in celebrating international women's day on the 8th of march Takura supposedly innocently posted an image of a woman breastfeeding and at the same time engaging in some professional work on her laptop while also taking notes.

The post however attracted a thread of comments with some criticising the musician for being derogatory and malicious by posting such an image which is stereotypical in nature. Others so no harm in Takura recognizing in the immense burden that women have to bear in taking care of children as well as having to work hard in ensuring they fend for their families.

While traditionally women women took care of things at home while the man sought to make a living for the family the tables have turned with many women now playing a critical role in sourcing for finances. This has had a huge impact on the modern day woman who has to play a role in fending for the family while also taking care of the kids as well as embarking on household chores.

This was perhaps the plight Takura sought to highlight but some reactions to the image posted by the Zimbabwean rapper suggest he was inconsiderate in placing such an image on his instagram wall given the great influence he has in the Zimbabwean society.