Andy Muridzo releases new single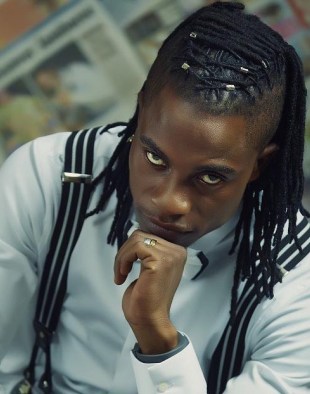 Musician Andy Muridzo has released a brand new single titled 'Boby'. The song is full of romantic lyrics and reveals the singer's natural gift when it comes to composing masterpieces.
Andy Muridzo had earlier on announced that he would be releasing a new song to which his fans had been eagerly awaiting. The song has a sweet carribean beat and Muridzo's melodious voice takes it to a whole new level.
In spite of news circulating on social media that his band members had desserted him, Andy Muridzo continues to rise and shine and make his mark in the music industry. He is also set to launch his new album on the 4th of May at Longchen plaza.
Andy Muridzo is part of the group Military Touch movement including Jah Prayzah, ExQ and Tahle wedzinza. He rose to fame with songs such as 'Dherira', 'Chidhafu dhunda' and 'Petunia' among others. He has also collaborated with Trevor Dongo and other artists.
The dreadlocked singer has a large following. Although his personal life has been under public scrutiny for some time, the singer manages to be consistent in terms of his music.