Enzo Ishall's emotional pic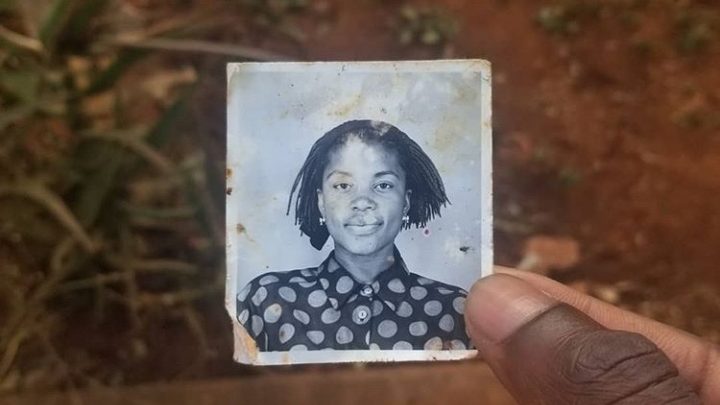 Zimdancehall artist Enzo Ishall exhibited a sincere side of his personality after posting an imqge of his mother who passed away while he was still young.
Enzo Ishall wrote "Mum,this is the only picture of you that i have,your sister kept it for me,now i know how you looked like,it is true what they say you were very beautiful.they tell me u were intelligent and polite,they tell me you were ambitious and very strict. They also tell me that you always said that i was your everything,i was your pride and joy…. for i was and i am your only Child,unfortunately we did not have much time,i cant even remember your voice,it hurts but then again i can not go against the will of God.Mum i hope where ever u are you can see me,i hope you are Proud.I fought hard and uma keep fighting,God has been on my side.I have alot to say enough to cover 16000 pages,if i carry on i wont finish so for now i will only state the most important …. Mom i love you,thank you for the love and care,thank for being there and most importantly thank you for bringing me into this world AmaKudzanai".
The sincerity of Enzo Ishall's post highlighted the softer side of Enzo Ishall who has in the past been given the bad boy tag owing to some of the obsecene lyrics that are found in some of his music.

Enzo Ishall is the stage name of Zimbabwean musician and Zimdancehall artist Stephen Kudzanai Mamhere. Enzo Ishall is popular for his hit songs "Kanjiva" and "Handirare Kuden Kwenyu." The songs were produced by Mbare based record label Chill Spot Records. The creative musician is renowned for his perseverence having begun his musical journey around 2012 and only made his breakthrough in 2018 following the release of the track Kanjiva.

Kanjiva scooped the video of the year accolade on the Coca-cola top 50 chart in 2018 with the same song also gaining recognition at the 2019 Nama awards. Though having also courted controversy with tracks such as 50 magate which have been deemed to be obscene, Enzo Ishall's talent cannot be questioned. Despite making strides on the musical scene Enzo Ishall recently expressed his desire to study for a law degree after scoring points at A'Level.

While his success has been visible at home, Enzo Ishall has also captured the attention of the international community. Several of his videos including 50 magate and Fear No Man which he collaborated with Buffalo Souljah are playing on top tv stations such as Trace Africa and Channel O.