Tamy Moyo proud of roots.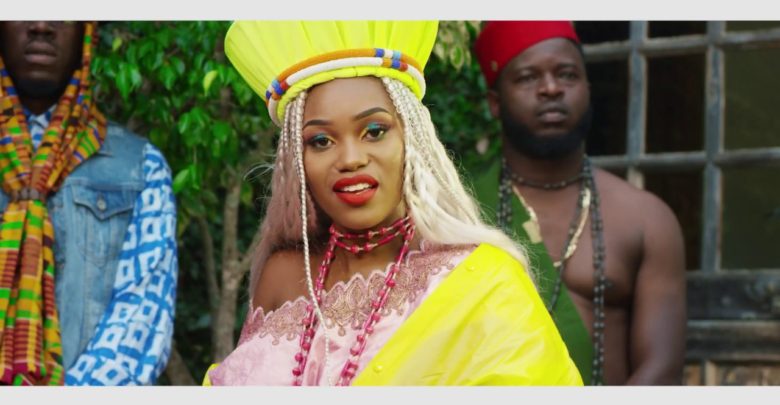 Zimbabwean musician Tamy Moyo has aroused the importance of people appreciating their roots and where they come from through the recently released hit video titled kwandinobva. In the video Tamy highlights the importance of one taking time to reflect and appreciate their roots as opposed to yearning for other nationalities or families.
In a recent instagram post Tamy buttresses the need for people to be proud of where they come from as she posted an image of her family and accompanies it with the hashtag kwandinobva. Kwandinobva which was released just last week has been trending on social media with many connecting with the message of a video which encourages peopme to remain united and conscious of their humble beginnings.
Kwandinobva is just one of several hit tracks released by the talented Zimbabwean artist who began singing at a tender age. She started her music career when she was 7 years old when she was singing in the senior choir. She started singing at 7 while she was in Grade Two at Lusitania Primary School. She later attended Westridge High School. At an age of 13 while she was in Form One, she was already sharing the stage with International artists like Joe Thomas and perfoming with local artistes like Oliver Mtukudzi, urban groovers like Stunner, Ba Shupi, as well as Alexio Kawara. At 13 Tamy released her first album called Celebrate Yo Lyf in the same year.
In 2008, Moyo spearheaded the formation of the Uganda African Choir, together with three other colleagues in a charity gig at the Madison Square Garden in New York, entertaining guests on the commemoration of the plight of the African child.
Tamy has performed at the largest festivals in Zimbabwe; HIFA and Shoko Festival. She has also featured at events such as NAMA AWARDS and Miss Tourism Zimbabwe where she performed in November 2016. Tamy this year also attained another huge milestone after being invited to perform at Coke Studio alongside Winky d.