Greatman spoils Lorraine Guyo.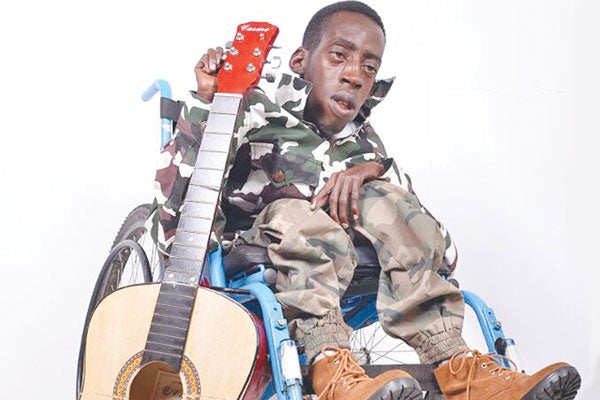 Musician Greatman treated comedian Lorraine Guyo to some lunch recently. The ecstatic Lorraine gushed about the little suprise that her good friend had spoiled her with.
Lorraine said that she was equally amazed when she received a call from Greatman asking her out to lunch at KFC. Lorraine also stated that she had never in her life had lunch at KFC. Lorraine Guyo and Greatman have worked together previously on his music video called Gegege.
Greatman is one of the country's inspirational stories. In spite of his diasbility and being wheelchair bound, the artist has managed to release several hit songs including Gegege, Pandakazvarwa and Dohwe. He was spotted by Sulumani Chimbetu and he helped him to release a song.
Greatman has become a household name and his story has inspired a lot of people, particularly the youth to strive towards achieveing their goals.

Lorraine Guyo rose to fame after posting a short video titled Ndinyengeiwo, in which she dared men to propose love to her on Valentine's day. She has since become one of the country's leading comedians and has collaborated with the likes of madam boss.