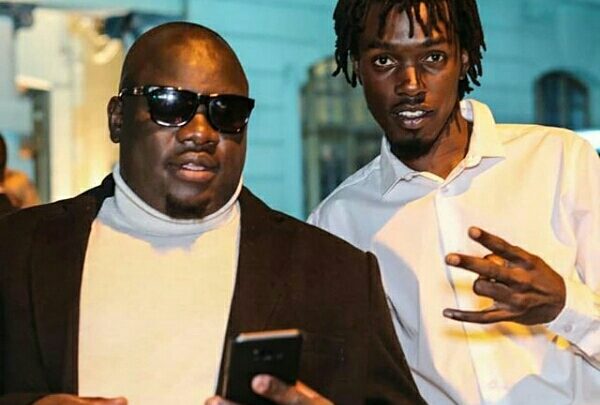 Zim celebs often have public squabbles and have been known to air each other's dirty linen. Some however, are best of friends and their relationships are common cause. Here is a list of the best celebrity BFF's in Zim.
1 Enzo ishall and Fantan
The duo is inseparable. They started off as work mates with Fantan producing Enzo's songs. Their work relationship blossomed into a deep friendship. The two always travel together.
2 Mai Titi and Madam boss.
The two comedians started off as showbiz friends. They usually acknowledged each other in their comic skits. They however had a fight early this year but they have since resolved their issues.
3 Tytan and Jusa dementor
The two are good friends. They are often seen chilling together and enjoying quality brotherhood moments. Just is actually the godfather to Tytan's daughter Nandi.
4 Trevor D and Leonard Mapfumo
Trevor D and Leonard started off in urban grooves together. They are some of the pioneer of urban grooves music in Zimbabwe. They then became true friends. They often tour together and perform at each other's shows.
5 Greatman and Lorraine Guyo
They seem like a rather odd friendship combination but the singer and actress are inseparable. Lorraine Guyo appreciates her friend for who he is and does not discriminate because of his physical challenges. At one time Lorraine gushed about how her good friend had treated her to some lunch as a way of catching up.