Business
Celebrity chef attracts the attention of Harvard business school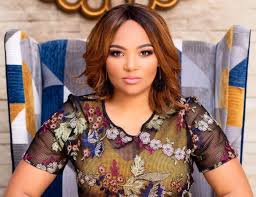 South African celebrity chef Siba Mtongana is thrilled to have been recognized by Harvard University. The bubbly chef is famous for promoting and marketing South African cuisine on Food Network through her cooking show Siba's table. She said she is now a case study at Harvard University Business school. Speaking about her recent achievement she wrote on social media, " They have been doing a case study on my food career, being an entrepreneur, a woman and a pioneer of the culinary world locally and globally against all odds".
The chef said she had been approached early last year and the university has been doing a case study since then. They have since wrapped up their research and Siba was invited for a virtual meeting in which the Harvard team presented their analysis on her brand. Siba was clearly on cloud nine as she shared the good news.
Siba has made a huge impact in the culinary world with her authentic African dishes. She occasionally gives them her own twist. She has been involved in a number of projects lately. Siba is the first ever African person to have her own show gain so much momentum on Food network channel. She has blown away millions of food lovers all over the world with her scrumptious meals.
Among some of her greatest achievements Siba was once on the judging panel of the SA chopped show. She has had cooking shows filmed in various countries including in Dubai. She is not stopping and the world is her stage as she continues to come up with creative dishes and promotion of African cuisine.