Exclusive Interview With MudiwaHood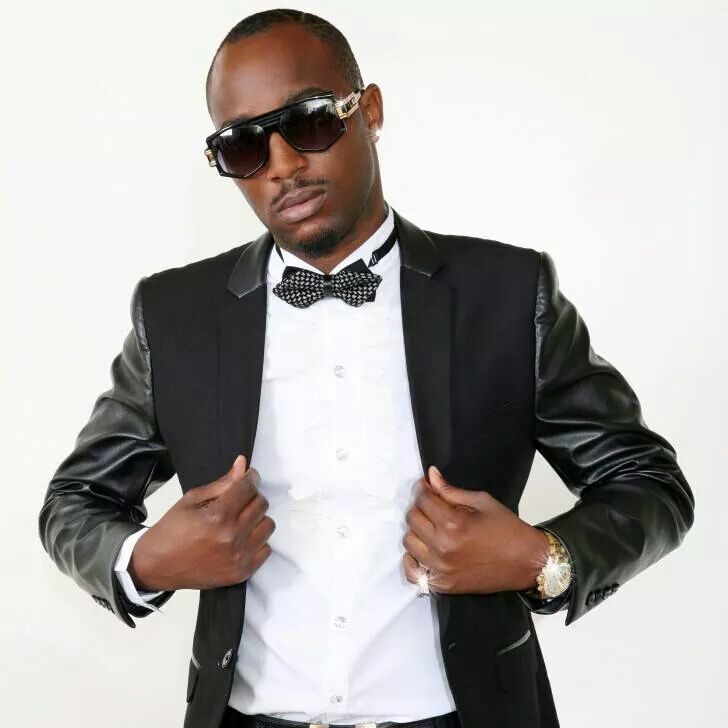 Mudiwahood is one of the noticeable celebrities in Zimbabwe, an award winning artist, ambassador and philanthropist. With all his achievements he still knows what's important and that's his beliefs. Read about it all in our exclusive Interview below.

Q: How would you best describe MudiwaHood?
A: MH is multi talented, Confident, ambitious, intelligent, smart and a God fearing young Man, who is all about Jesus and that's his story.
Q: Tell us more about your musical background
A: I started this musical journey professionally in 2012 after I had finished school. Was studying my masters at Africa University. Music is not entertainment to me but Ministry, I am not a rapper who happens to preach but a Preacher who happens to rap. After experiencing so many visions and dreams, about this ministry, all I needed was a confirmation and God sent many Men of God into my life and they confirmed this calling.
Q:  When did you realize you were meant to be a musician?
A: In 2008 after meeting Prophet Angel, He confirmed all visions and dreams I had been experiencing, and who would deny such a God who would send his servant to confirm detail to detail of your visions and dreams. So after I finished my masters rather than going to seat behind a desk I decided to go minister his word in song.
Q: How is Christian hip hop received compared to hip hop, do you get judged more?
A: Christian hip hop is growing fast and I am so impressed with the rate at which it is growing. Well in 2013 I was the biggest winner with 4 awards at the Zim Hip Hop awards, meaning we are now relevant and receiving great recognition. Well honestly we get compared but ours is ministry unlike secular hip hop, we here to change lives, uplift souls and get people to heaven as well as entertain them too.

Q: What has been your proudest moment in your career?
A: I have many proud moments but having won 4 awards in one night and 13 in total after 23 nominations all in only 2 years into my career, is nothing compared to giving all my proceeds to underprivileged children after my UK tour in 2013. I felt I helped a life to live, and till now the children are form 3 now and I helped them from form 1. That's the proudest moment in my life, giving all my hard earned sweat to deserving people, true Christianity.
Q:  What do you make of industry beef?
A: Beef, I am not into any beef and would not encourage it at all. Why not make progress as one people rather than attempt it as divided. Well I have been in such situations of misunderstanding, believe me, I do not encourage it. Let us emulate icon Tuku, he is a proud Zim ambassador but who did he fight to get there, no one. Let love lead for God is love.
Q: Do you think the Zim music industry is progressing, what would you change?
A: I think our industry is growing but not as fast in comparison with other music industries ( Nigeria and South Africa. ) Well its sad that most stations play more international songs than local ones hence promoting others and neglecting their own. Look at Zimdancehall, it went on the rise because stations gave it so much attention and now its a bit quiet because they have gone back to playing international music more than local music.
Q: Can someone live off music in Zimbabwe?
A: Yes, one can. I am in music full time and I am living off music. Now this now depends with how you manage your brand and manage your income too. If you are a famous musician, good image will bring you endorsement deals.
Q: Would you advice young people who have a passion for music to pursue it?
A: Music is not all about passion, are u called to be a Musician, are u talented and do u have what it takes to be such a star? Many people have passion but lack the three, so I would not advise them to, it goes beyond just being passionate, u need to be gifted and extra ordinary to get recognition.
Q: What else can we look forward to from Mudiwa before the end of the year?
A: Well I am working on a DVD album, and with my movie done am sure all my followers are in for a treat.
Q: How do you deal with negativity, how much of it affects you?
A: Ignore everything that does not add value to your vision and career, not every battle in your career would need you to engage. The best way to answer critics and haters is to be SUCCESSFUL.

Q: What's your message to the youth of Zimbabwe?
A: Jesus is coming back again, are you saved, if not, what are you doing about it. Do not leave this earth having everyone use you except God. I also urge every youth to be educated, education is the key to success.
Q: How serious do you take your "image" and do you have a personal stylist?
A: Having been voted best dressed celebrity in Zim countless times and latest being this year on StarFM, am sure I should have a stylist. My brand is my greatest investment, therefore one should know how much I treasure it.
Q: What do you look for in a life partner?
A: Character is the most important thing, because when married what you have to live with is character not beauty, but beauty will definitely be a factor to be considered as much as brain or academics. A God fearing woman is pleasing to marry and makes life heaven on earth.
Q: What do you do for fun, what's your top three favorite chill spots in Harare?
A: Chill spots , mmmmm I am indoors person and hardly hang in the public unless I am being paid to do so. I do not drink, actually never tasted alcohol in my life, don't smoke and am hardly social but reserved I like it that way. Fun, well I play golf, and sometimes social soccer but my best friend is FIFA15 soccer on Playstation, am so good such that I at times made to believe I am an ambassador of EA sports..lol.
Q: Where can your fans reach you?
twitter @mudiwahood
Insta @mudiwahood
Facebook Mudiwa Hood
Youtube Mudiwa Hood
and for bookings and hire people can call +263772957770
Mwana_WaMambo_NdiMambo