Chitungwiza Artist Honors Cecil The Lion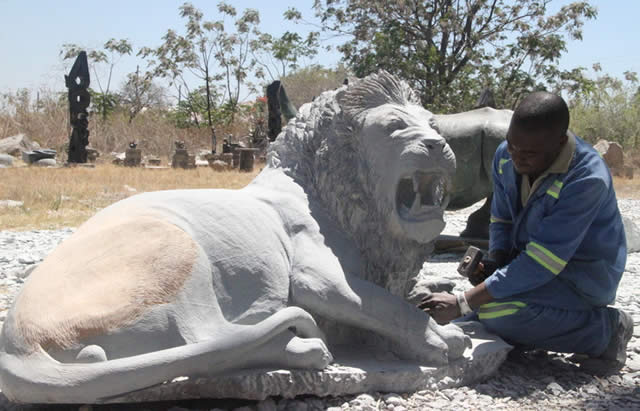 Tendai Chareka of Chitungwiza Arts Centre has honored Cecil the lion who was killed by an American trophy hunter in July by making a Cecil sculpture.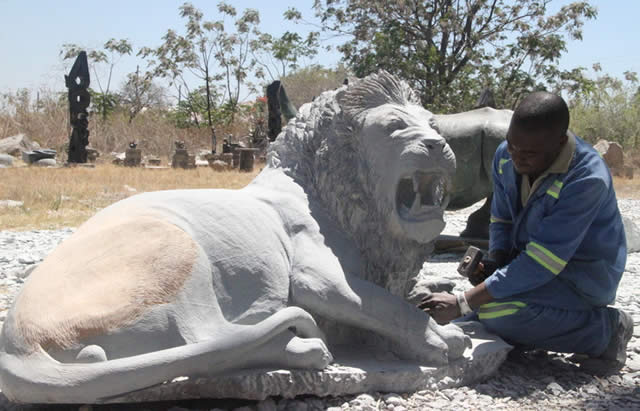 Chareka said he got the idea when Cecil the lion died and the story was all over social media and news. "There was a lot of noise after this lion was killed and I thought it was necessary for me to carve a piece remembering the animal.
Although he had not seen Cecil, he got an idea of what he looked like from videos and images posted on social media platforms. Chapfeka said he struggled to find the perfect stone to produce the perfect piece, he finally found it in Mvurwi.
Chapfeka who is not yet done with Cecil's piece said it will take time but he wants it to be perfect. "You have to love the animal first, you study it so that your piece is informative", said Tendai whose gallery is full of carvings of wild animals.
The talented artist said all his pieces serve as historic evidence to the future generations. "Coming generations will use this information and we have to give accurate features on our work", he said.
Comments
comments