5 Ways To Not Throw In The Fashion Towel When It's Cold Out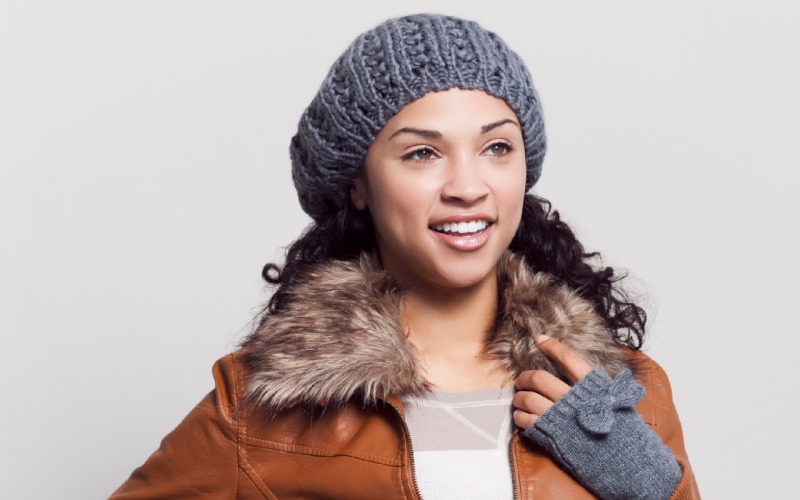 Temperatures have dropped to pretty unbearable levels in most parts of the country, which means many of us begrudgingly have to temporarily shelve cute outfits in favor of boring fleece and clunky winter boots.But guess what? Just because it's winter, doesn't mean we have to collectively resign ourselves to giving up on style, it just means we all have to think a bit more creatively when getting dressed in the morning.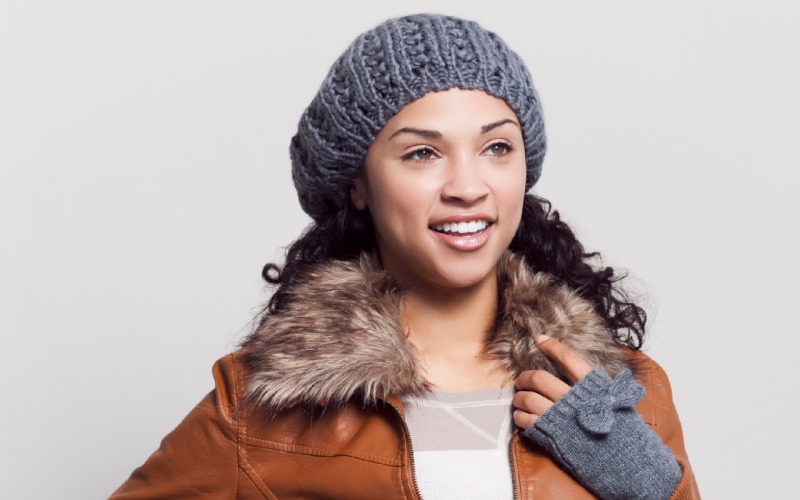 Check out these fashion tips that will blow your mind below….
1. Become a layering pro.
There is a reason layering is such a big trend this season: it's a massively practical way to dress when it's really cold. So don't be afraid to pile on the layers. A turtleneck, under a sweater, under a jacket, under a coat, for instance, will definitely keep you warm. So will a dress or skirt over a pair of pants (much warmer than a pair of tights).
When it's really, really cold outside, sometimes even the items in your wardrobe that you always depend on (everything from ripped jeans to cashmere sweaters) no longer cut it. This is when you have to find creative ways to layer under your clothes that no one will notice. You can, for instance, throw a pair of tights or sheer stockings under a pair of ripped jeans or layer a form-fitting sweater over a long-sleeve T-shirt. Also don't be afraid to whip out the long johns you normally reserve for ski trips sometimes during the winter they'll come in just as handy for the walk to work.
2. Let your boots steal the show.
Great winter style really boils down to a great pair of boots. Got a great pair of over-the-knee boots? Show them off pairing them with a short dress. Have killer ankle boots you want to make sure the world gets to see? Pair them with cuffed jeans or a dress. Use them as a jumping off point to put together a great new inventive outfit, rather than just throwing them on with just anything.
3. Belt your coats to give them new life.
By the middle of winter it's pretty inevitable that you're going to start to feel some fatigue when it comes to putting on your boring old winter coat day after day. Add new life to your coat simply by belting it. Cinching your waist will make it seem almost like you have a brand new coat. The best news of all: this styling trick will work with just about any coat style we've even seen some serious fashionistas belt puffer coats!
4. Invest in a show-stopping hat.
Your first instinct in the winter is to splurge on a pair of boots or a coat, but we're here to advise you to hunt high and low for the winter hat of your dreams. You're going to be in that thing for a solid two months from here on out (not to mention it'll be the first thing people will notice about you), so it should be something you love.
5. Experiment with scarves.
Scarves can be worn in many more ways than simply wrapped around your neck, and winter is the perfect time to experiment. We love the retro look of a scarf tied around your head, belted on top of a jacket, or even tied in a knot around your shoulders.