5 Reasons Why You Will Love Jay Prayzah & Mafikizolo's 'Sendekera' Music Video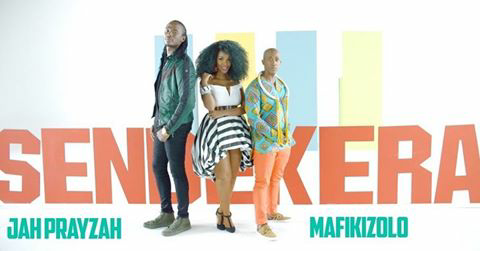 Jah Prayzah continues with his African expansion with the release of his latest music video for 'Sendekera'.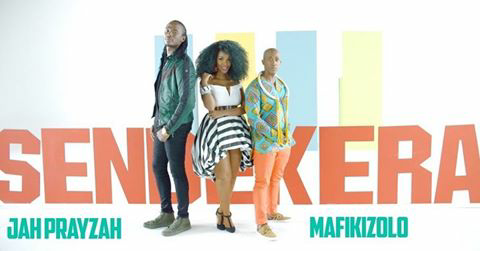 The video is the much awaited collaboration with South African icons Mafikizolo. The video was shot in South Africa and directed by Nick Roux. Nick is the man behind Jah's 2016 music video for 'Mdhara Vachauya'. The storyline is about a school girl who is convinced to go out clubbing. After a phone call is made to her mother all he'll breaks loose. In between there's lots of dancing while the word 'Sendekera' appears across the screen.
We can't describe the whole video because it's pretty exciting but here are 5 reasons why you will love 'Sendekera' music video.
1. The fashion
Fashion is not the introduction to the video but it's the outstanding feature of the video. As we continue to support all things African, Theo and Nhlanhla's style is on point. From the African prints to the colour coordination, it's without a doubt 'Sendekera' has the best fashion to date. We are not leaving Jah Prayzah out who as always looks good in literally anything and we mean anything.
2. The eye candy
For the ladies a combination of Jah Prayzah and Theo Kgosinkwe is bound to keep you glued to the screen. Theo is youthful and stylish whilst Jan is tall and has an amazing jawline. The guys aren't left out either because Nhlanhla Nciza in a school uniform is well. Nhlanhla evidently proves 'gug'othandayo' (you age if you want) as she looks good in that school uniform.
3. The dancing
We know that Jah Prayzah can dance, that's if you've had a chance to watch him live. But the township dance towards the end of the video is so funny. With Mafikizolo it's standard with the dancing. The three artists just might have started a Pan African dance routine. Let's call it the 'Sendekera' which incorporates the Shoko and a few other African dances.
4. The video quality
We might not be technical experts but the video quality is good. The scenes including the club and white background are eye-catching. If you don't believe us, just opt for 4K resolution on YouTube. And of course the video is on Trace so it's legit on quality.
5. It says Africa
So this collaboration is between Zimbabwe and South Africa but the message is universally African. The colourfulness, the dancing and the storyline share what makes Africa a beautiful place to be.
What are you waiting for, watch the 'Sendekera' music video below: