Tuku Fires Manager Sam Mataure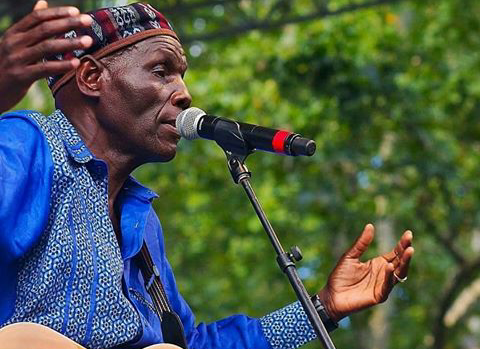 Legend Oliver Mtukudzi has reportedly fire long-term manager and drummer Sam Mataure. The news broke on Tuku's official Facebook page. Reasons for firing Mataure are not known and whether mataure will continue being in the band.
In a brief statement Tuku posted:
"Please note with immediate effect all bookings queries, business queries for Tuku Music should be directed to +263783341700 or email tukumusicminfo@gmail.com

Mr Sam Mataure will no longer be taking bookings for and on behalf of tuku music with immediate effect. Thank you for your continued support."
It seems as if many are supporting the move on social media saying Mataure was holding the superstar back.
Sam Mataure has been with Tuke for years. He became manager for the Black Spirits in 2007 after Oliver fired veteran music manager Debbie Metcalfe.Sam  had been fired before in 2011 before he got reappointed.
Mataure has however been influential in the organization of Tuku's Tribute concert in 2013, as well as Oliver Mtukudzi's 60th birthday in Harare.