Another Nigerian Collaboration For Jah Prayzah In New Music Video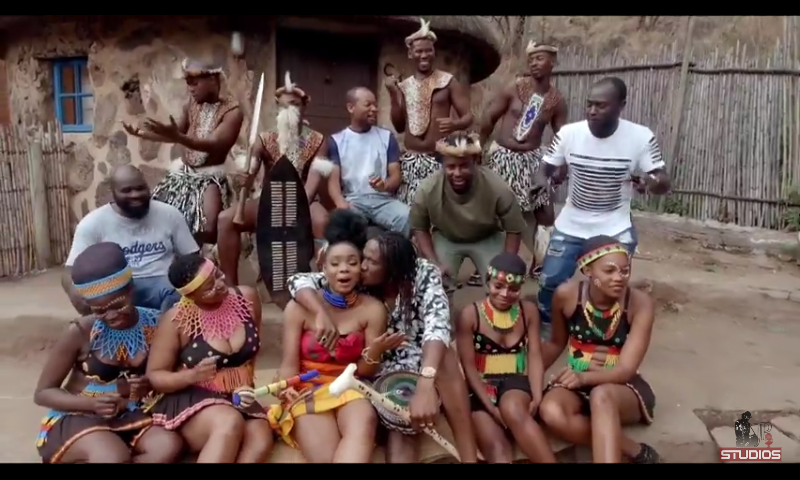 Jah Prayzah finally released his eighth studio album Kutonga Kwaro last Friday. The launch date Friday the 13th seemed to have hexed the superstar's anticipated performance with Davido. The 24 year old Nigerian was expected to perform alongside Jah Prayzah with their smash hit 'My Lilly'. Unfortunately the If hit maker got caught up in an ongoing homicide case in his home country.
But Jah Prayzah managed to entertain the crowd with the new album. And he even roped in another Nigerian star on his latest project. Off his 'Kutonga Kwaro' is the track called 'Nzira Yerudo' featuring Nigerian superstar Yemi Alade. The video was directed by the award winning Godfather Productions whilst being shot in South Africa. The story line follows Jah Prayzah as the average Joe who is selling at a market. He falls in love with a lady out of his league, played by non other than Yemi Alade.
Yemi's voice is amazing and doesn't disappoint and Jah Prayzah adds his rather interesting dances to the mix. The video has a strong African feeling with traditional attire, dancing and even huts.
The track was produced by Military Touch Movement's hit making producer DJ Tamuka. We are hoping for the million views mark within the first week or less.
Watch Jah Prayzah and Yemi Alade tell an African love story in the video below: