Genius Gifts Himself a New Rolls Royce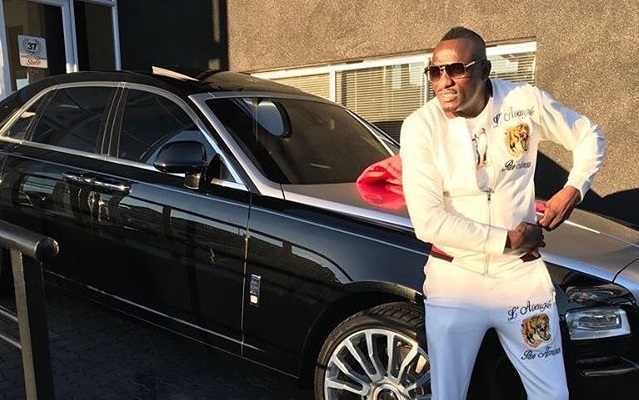 Businessman and socialite Genius Kadungure is no stranger to all things bright and beautiful. The South African based Kadungure is well known for his over the top parties and money spending. Recently he celebrated his 33rd birthday and decided to spoil himself with a gift.
After sharing that his top of the range car collection was getting old, he shared that he would add a Rolls Royce. He already has a Rolls Royce, Bentley, Range Rover Sport and Lamborghini. He went to buy himself a black Rolls Royce with a red bow to top it all.
Making sure that the world knew, he shared o his social media his new baby. Watch the new car in the video below: