The 2017 Skyz Metro FM Music Awards Nominees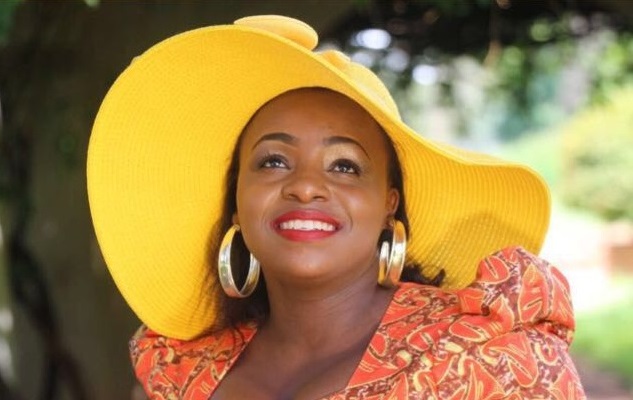 The nominnes for the inaugural Skyz Metro FM Music Awards 2017 have been announced. Songstress Sandra Ndebele leads the pack with several nominations including 'Song of the Year'.
The awards show will be hosted on the 21st of December in Bulawayo.  The Bulawayo based radio station, Skyz Metro FM, is one of the 8 community radios in the country.
Check out the full nominees list below:
Song of the Year
a. Clement Magwaza – Tjandapiwa
b. Madlela Skhobokhobo – Ngam'nanka (SaMaMo)
c. Ras Boom & Ace Carter – Zankaleli
d. Sinazo (Tish Malaba) – Kalanga Child
e. Sandra Ndebele ft Mzoe 7 – Ingoma
Best Female Artiste
a. Nkwali
b. Sandra Ndebele
c. Lorraine Maplanka Stot
d. Abigail Mwembe
e. Qeqeshiwe Mntambo
Best Male Artiste
a. Clement Magwaza
b. Hwabaraty
c. Skaiva
d. Knowledge Nkiwane
e. Zinja Ziyamluma
Best Breakout Star
a. Ras Boom & Ace Carter
b. Glad Superstar
c. 2 Yung
d. Zhezhingtonz
Most Outstanding Contribution to Music
*To be announced on the 21st of Dec. 2017
Best Afro-Soul Song
a. Thulani – Siyathandana
b. Bekezela – Bekezela
c. Berita – Nguwe Wedwa
d. Lindokuhle – Ubuhle Bakho
Best Collaborated Song
a. Hwabaraty ft Gaz' Elimnyama – Makhwelintaba
b. Sandra Ndebele ft Mzoe 7 – Ingoma
c. Asaph ft Yung Tyran – Brenda Fassie
d. Nkwali ft Impumelelo Shining Stars – Nyawo Lwam'
Best Dance Song
a. Mzoe 7 – Kwasa Kwasa
b. Clement Magwaza – Istambo Sam
c. Sandra Ndebele ft Leeknotic – Tshibilika
d. Skaiva – Imali Yeqolo
Best Gospel Song:
a. Knowledge Nkiwane – Lento KaJehovah
b. Lorraine Stot – Makadunyiswe
c. Abigail Mwembe – Ajane
d. Reward Juda Ndlovu – Ngiyabonga
Best Hip-Hop Song:
a. Asaph – Ovyaas
b. Floppy X – Ngihambe Ngeface
c. Guluva 7 – Jackie Chan
d. Msiz' Kay – Ngiyakukhumbula
e. P.O.Y – Kumnandi
f. MUSE – 100 Bars
Best House / Gqom! Song
a. Skaiva – Imali Yeqolo
b. Nite Freak ft Kemm Vocals – Woza Kimi
c. Zhezhingtons, DJ Drumz, Gibonz – Siyagiya
d. Ryan Synth ft Paulla Palomo – Bakumelele
Best Imbube / Accapella Song:
a. Nobuntu – Narini
b. Impumelelo Shining Stars – Nomalanga
c. Ibutho Lika Kristu – Msakazo
d. Ukukhanya Kwezwe – Umalindelwa
Best Masgandi / Mbhaqanga Song
a. Zinja Ziyamluma – Amandebele
b. Umkhosi – Zagobhoza
c. Mehlokazulu – Indlalifa
d. Mazivelela Khabo – Ben 10
Best Metro-Urban Song
a. GDA Fire – As'phinde Futhi
b. Ras Boom & Ace Carter – Zankaleli
c. Khuxxman – Amaloja
d. Mzoe 7 – Kwasa Kwasa
Best Song by a Duo / Group
a. Sinazo – Kalanga Child
b. Ras Boom & Ace Carter – Zankaleli
c. Djembe Monks – Kosomoro
d. GDA Fire – As'phinde Futhi
Best Tshibilika / Rhumba Song
a. Martin Sibanda & Ndolwane Supersounds – Konke Sizokulungisa
b. Clement Magwaza – Stambo Sami
c. Madlela Skhobokhobo – Ngamnanka (SaMaMo)
d. Mr Bones – Gaxani Amajazi
e. Allen Ndoda – Sizoqala eTsholotsho
Best Urban Fire Song
a. Chipman – Asifuni Bumbulu
b. Senko ft Bovas – Kule Party
c. Cindy Flower – Love Like This
d. Beautiful Diamond – It's You
Best Music Sound Production
a. Blessing Stot – Makadunyiswe (Lorraine Stot)
b. 10th District Music – Narini (Nobuntu)
c. Lance Hebron – Siyagiya (Zhezhingtons)
d. Percy & DJ Dash – Kalanga Child (Sinazo)
Best Music Journalist (All Mediums)
a. Bongani Ndlovu – Chronicle
b. Bruce Ndlovu – B Metro
c. Nkosilesisa Ncube – Sunday News
d. Sindiso Ncube – Fokus Magazine / News Day