10 Zimbabweans Aren't Entertainers but Are Famous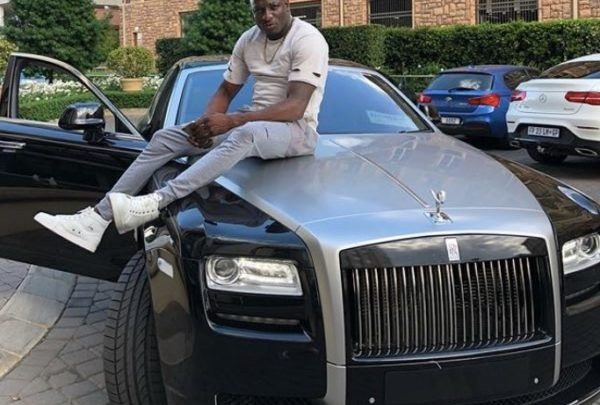 We live in an era where you can be famous for about anything. The popular belief is that entertainers such as actors, musicians, athletes or media personalities can be famous. However there word fame has to do with popularity, connections with pop culture as well as making headlines. With that said there are certain individuals who are just famous for being famous. So which Zimbabweans don't act, sing, present or do anything entertainment related. Below are 10 Zimbabweans Aren't Entertainers but Are Famous.
Evan Mawarire
The pastor cum political activist, became famous when he trended with #ThisFlag.
Fadzayi Mahere
The legal practitioner is known for her political activism plus her workout pictures on social media.
Acie Lumumba
The politician should actually be a celebrity a la socialite. Real name, William Mutumanje, Lumumba has enough scandals to keep TMZ running.
Strive Masiyiwa
The businessman keeps a low profile however it's hard to not associate Strive Masiyiwa with a lot of things in Zimbabwe. His business and subsidiaries are so famous that it's like calling any soft drink, Coca Cola.
Genius Kadungure
Genius a.k.a Ginimbi always does things OTT (over the top). While he's considered a businessman many people query his actual occupation.
Cynthia Bizure
The owner of Jan Jam has become synonymous with dressing Zimbabwe's top celebrities.
Wicknell Chivayo
If he's not showing off what he's spending money on, he's showing off who he rubs shoulders with.
Uebert Angel
Honestly Uebert Angel has the life of a rapper. The money, bling, hot wife (respectfully) and of course influence.
Emmanuel Makandiwa
The man of the cloth has one of the biggest ministries in Zimbabwe. Apart from powerful and at times controversial sermons, Makandiwa has been infamous for miracles.
Walter Magaya
The leader of PHD Ministries has had his fair share of good and bad publicity. Either way, it would be weird if you didn't know the name Magaya.