Jah Prayzah In Forbes Magazine Africa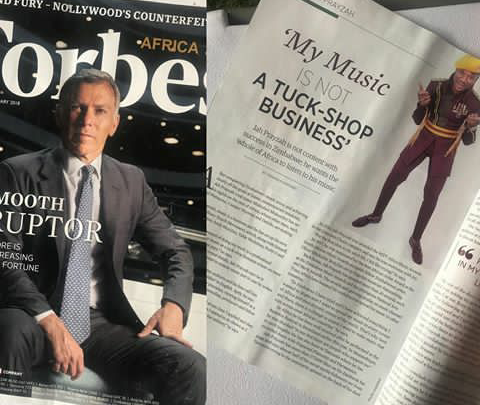 Jah Prayzah is no longer a rags to riches story but a riches to greater heights artist. He recently featured in the most coveted business magazine, Forbes Africa. The Kutonga Kwaro musician shares the business of Jah Prayzah in the feature.
Titled 'My Music Is Not a Tuckshop Business', Jah Prayzah talks about Military Touch Movement, his military approach to music and of course his esteemed accolades.
He posted on his social media, "