Tanya Muzinda Off for European Tour
Top female motocross rider, Tanya Muzinda received a timely morale booster ahead of her proposed tour of Europe and the United States later this year when a local fitness centre extended her sponsorship by another year.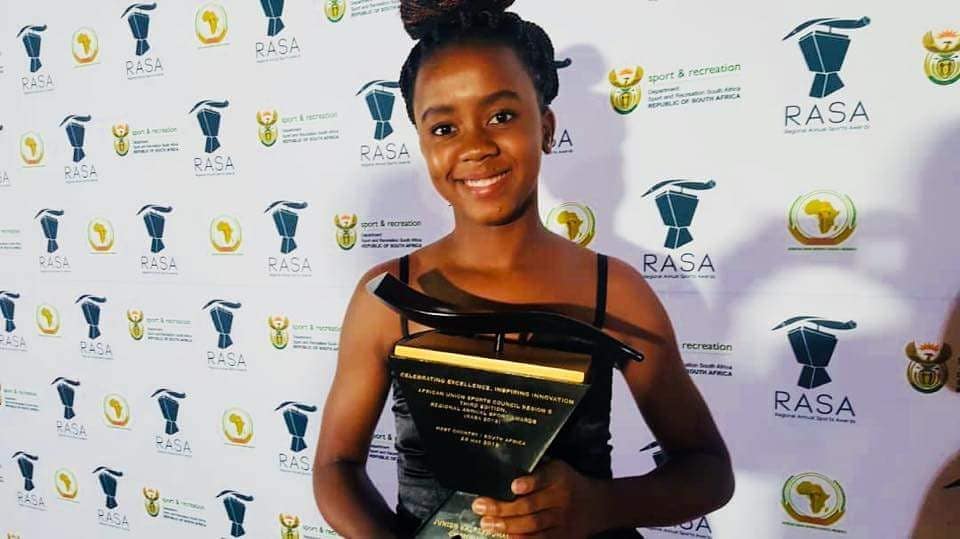 Muzinda (13) is first expected to compete in the UK Girls Nationals at Brookthorpe in Gloucestershire, England, on September 29 and 30 before she flies out to the United States for the annual Thor Winter Olympics which are scheduled to run from November 19 to 24 in Florida.
The Thor Winter Olympics, presented by Pro Circuit, brings together top young amateur motocross riders from around the world who make their way down to Gatorback Cycle Park at Alachua in Florida where they will get an opportunity to compete in their respective classes on a Supercross and Motocross track throughout several days of racing.
And Muzinda, currently an 85cc (big wheel) Class rider, has been invited to join other aspiring young motocross riders from around the globe who will compete in this year's Thor Winter Olympics and the talented female biker was all smiles on Friday when Kyma Crossfit Gym of Mount Pleasant in Harare extended their sponsorship to her by another year
"We are grateful for the belief in Team Tanya. Great thanks to co-owner (of Kyman Crossfit Gym), Otis 'Dark Cloud' Goredema, for the sponsorship," Muzinda's father and trainer, Tawanda, said on Friday. "It comes at a time when Tanya has (some) important assignments ahead before the end of the season." At Kyma Crossfit Gym, Tanya is trained by renowned Olympian fitness and conditioning trainer Grant Peter Mitchell who was personal trainer to the now-retired Zimbabwean swimming icon Kirsty Coventry.
Other local Olympians passed through Mitchell's hands and he is currently the coach of Old Georgians Rugby Club.
Tanya also revealed on Friday that she has already stepped up her preparations for the two big races in the UK and the United States in September and November respectively