Photos: Vendors' Clothes Bales Burnt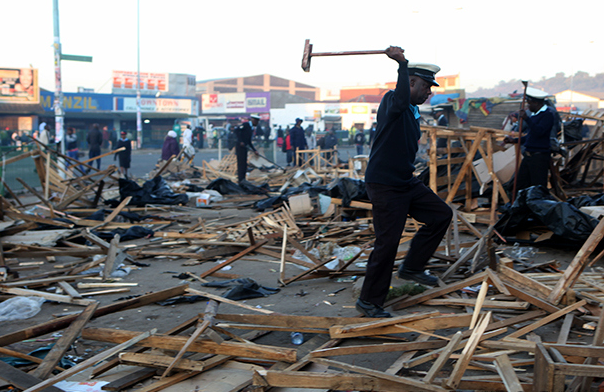 Harare CBD vendors have lost thousands dollars worth of clothing after they were burnt by the Harare Municipal earlier today. The also destroyed all the tables belonging to the vendors in their attempt to remove all the informal traders from the city center to designated selling sites.
Check out these pictures of the day as the municipality police were at work.
1. Vendors going through what's left of their belongings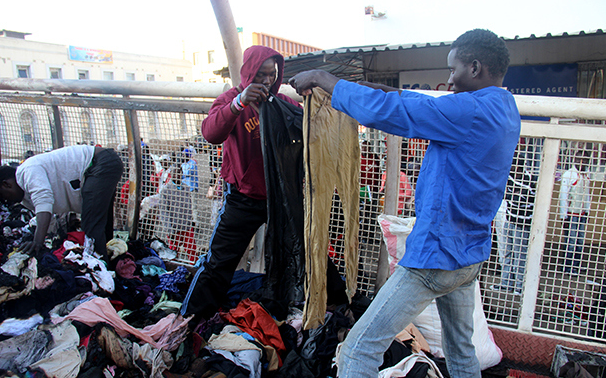 2. Vendors going through the clothing bales that were burnt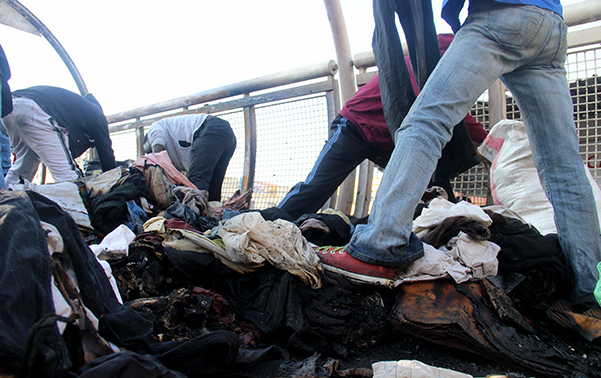 3. Municipal police destroying vendors' tables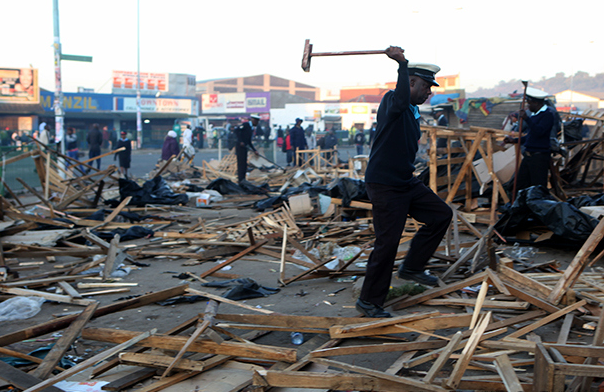 4. Municipal police clearing the vendors' at corner Julius Nyerere Way and Charter Road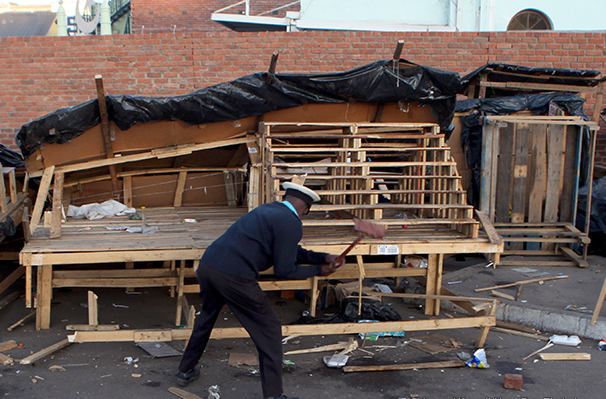 5. Municipal truck driving off with the destroyed tables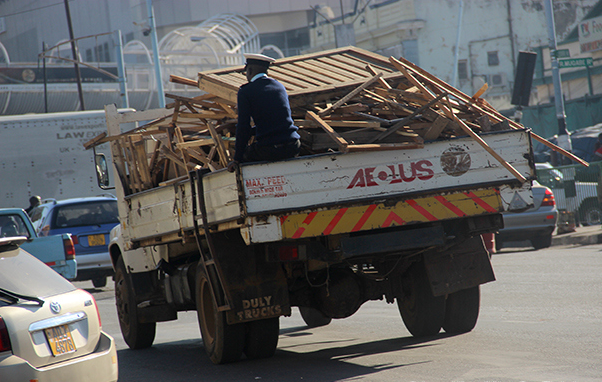 Comments
comments