Check Out: The World Cheapest Phone Selling For $4 USD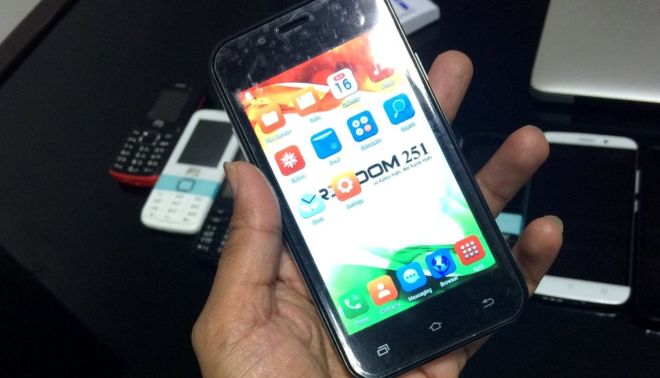 Have you ever thought that you will buy a smart phone for only Four USD ($4). Earlier this year, Indian company Ringing Bells reportedly  said it was about to put a smartphone on the market costing less than $4 (£3).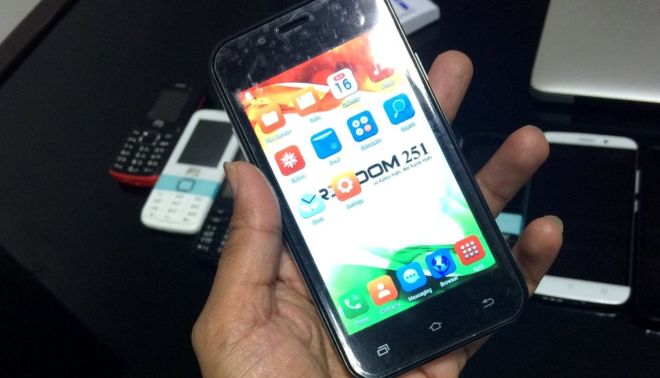 As the company says the first 200,000 handsets are ready to be shipped, the BBC's Shilpa Kannan in Delhi tries one out and asks if people are right to be skeptical. Getting your hands on the world's "cheapest smartphone" is not easy.
Freedom 251 is an Android phone advertised by Ringing Bells at 251 rupees (£2.77). In the hand, it feels somewhat like Apple's iPhone 5 and surprisingly for its price, its specifications are quite impressive:
camera on both front and back
4in (10.2cm) wide
1GB Ram
8GB internal storage, expandable to 32GB
quad-core processor providing more processing power when necessary but making less use of its battery at other times
There are two models, one black, one white but it is hard to really test its capabilities, as it has very few applications, covering only basic tasks, such as:
calculator
music player
web browser
email