Walter Magaya, Prophetic, Healing and Deliverance Ministries leader was reportedly arrested on last Friday   for allegedly raping a church goer.  ICYMI: Reason Behind Prophet Magaya's Arrest During The Weekend .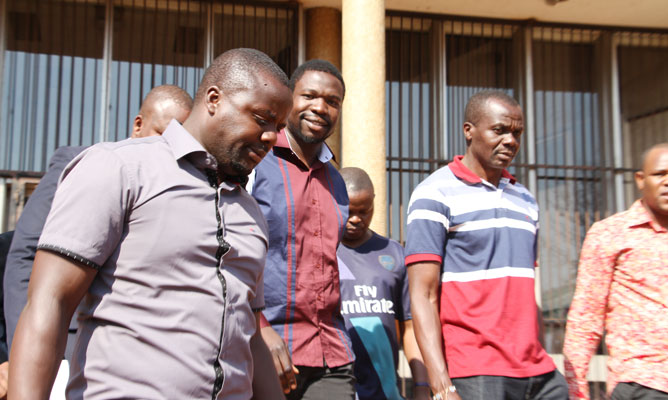 He reportedly spent the night at Rhodesville Police Station, and he was released on US$2 000 bail. Prophet Magaya was ordered to admit his traveling document and not to get involved with witnesses and to dispatch to Harare Central Police Station three times weekly as part of his bail conditions though he was not asked to plead.
The State says sometime in June 2015, Magaya invited the 25-year-old complainant to a house in Mount Pleasant, Harare and allegedly showed her around the place before leaving her alone in a room. A while later, it is alleged, Magaya returned to the room in the nude and raped her once, thereafter giving her US$200.
jk
Comments
comments