"Be Nice To Me, My Pal Trump Might Win White House"- President Mugabe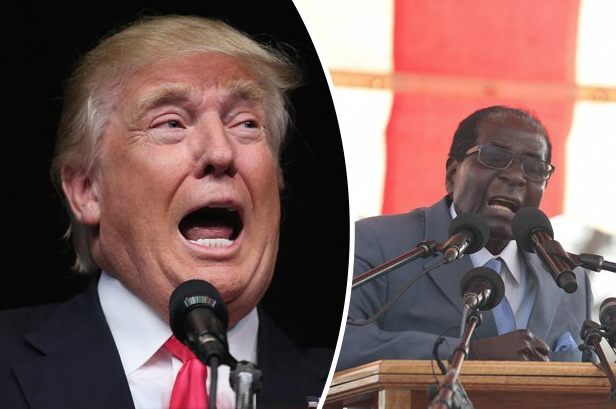 President Robert Mugabe has reportedly told a group of visiting American politicians that the country will wish they were 'friendlier' to him if Donald Trumps wins the presidency."Be nice to me, my pal trump might win white house," says President Mugabe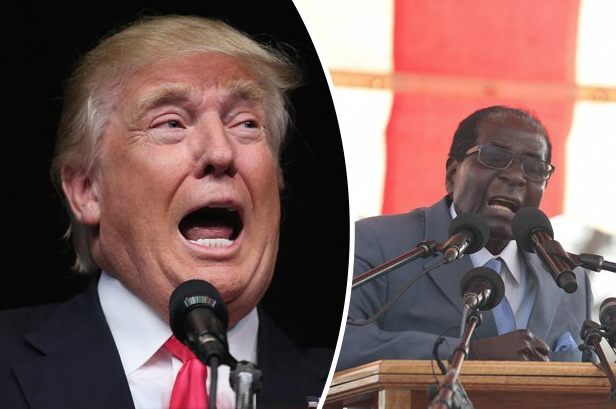 Two Democratic politicians , Congressman Adam Schiff, from California, and Senator Chris Coons, from Delaware have revealed a bizarre meeting with the Zimbabwean head of state during a recent trip with a delegation examining wildlife conservation issues.
Mr Schiff explained the strange turn of events that confronted them during a meeting with President Mugabe which he was unaware they had even requested.
'As a matter of protocol, when you request a meeting with top ministers, you request a meeting with the President – but nobody has a meeting with Mugabe so there was little danger of it being accepted," said Mr Schiff  during a discussion held by political website Politico.