University of Kassel Scholarship in Germany 2018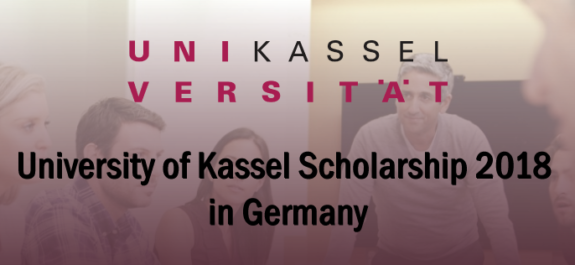 The International Summer and Winter University Kassel offers unique short-term education programs specially dedicated to international students, researchers, and professionals. The courses combine high-quality education with unique cultural experiences and thereby help you advance your intercultural skills while learning about the German and European culture.
WORTH
Fully funded
Living and studying in a foreign country can provide some incredible experiences.
The cultural and academic ideas can lead one into a new world and cultivate new perspectives.
Make friends from around the world.
International experiences are second to none when it comes to enlightening and enriching a person's personal and academic development.
ELIGIBILITY
The minimum age for participation in the ISU program is 18 years.
A strong letter of motivation stating why you are eligible for the scholarship
one letter of recommendation from your professor (or at least a lecturer with a doctorate degree).
DEADLINE: March 18 2018
To apply and for more information visit here