International Sustainability School 2018 in Kenya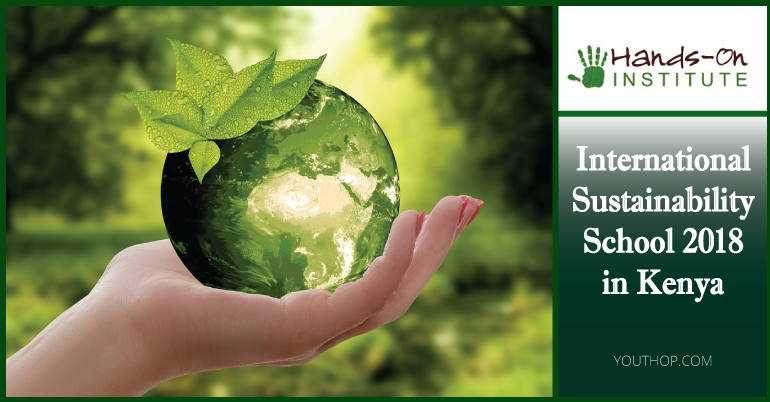 International Sustainability School revolves around 10 days experience designed to give you new ideas, network and inspiration. It is an opportunity to see, feel and know more about sustainability. Since its inception in 2014, young people from 26 countries have experienced the journey. Program components involve gaining insights from experts through lectures, experiencing village life and visits to Kenya's breathtaking wildlife. This is a physically, mentally and socially engaging program where participants enrich themselves, the communities they visit and each other.
Location: kenya
Benefits
Opportunity to build an international network of like-minded people
Opportunity to meet and interact with experts and people making changes
Opportunity to experience Africa's breathtaking beauty and wildlife
Will receive a certificate of recognition after the completion of the program
Eligibilities
The programme has been created for young people.It may be at the point of a career change, or after graduating or during study.Sustainability School is for all those interested in self-discovery, adventure and network development.
Eligible Regions: Open for All
APPLICATION PROCESS
Apply online through the given link.
Application Deadline: August 10, 2018 (25 Days Remaining)
APPLY NOWOFFICIAL LINK
For Further Queries
Interested candidates can write email to isskenya2018.gmail.com or sustain@onceinlife.org for further queries.