ZRP clarifies on Gonyeti arrest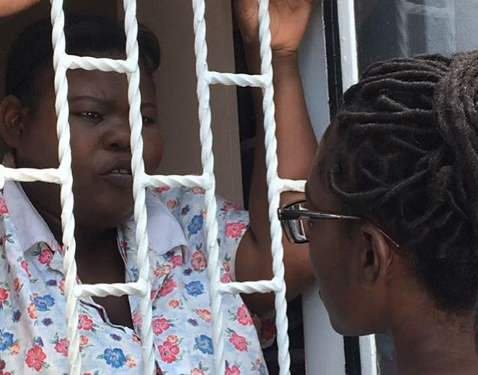 The arrests of popular comical figures Gonyeti and Maggie of bustop tv stirred widespread uproar on social media with political figures such as Nelson Chamisa and David Coltart taking to twitter upon hearing about the development on Tuesday. Social media sentiment was that the duo had been picked up due to a skit titled Legacy yamudhara which was interpreted by some as an attack on current president Emmerson Mnangagwa.
The comical piece was deemed as having been meant to prop up former president Robert Mugabe but the Zrp on Wednesday went public in clarifying the reasons behind the arrests on Maggie and Gonyeti.
At a press conference held on Wednesday Zrp spokesperson senior assistant commissioner Charity Charamba said contrary to reports, Gonyeti and Maggie had been arrested for putting on apparel similiar to that of the Zimbabwe Republic Police without having sought for clearance. Charamba confirmed the duo was arrested and made to pay an admission of guilt fine of 20 dollars.
The statement made by the Zrp put to an end debate surrounding the reasons surrounding the duo's arrest. Apart from the skit legacy yamudhara there had also been suggestions to the effect arrests made on Gonyeti and Maggie were as a result of a comical act for the #charamba challenge. A day after their arrests Maggie and Gonyeti were quick to release another skit in which they reflect on their arrests. The scene amuses viewers as burglar bars are made to symbolise a jail cell.