News
Kuda Musasiwa opens up about his near death experience with Covid 19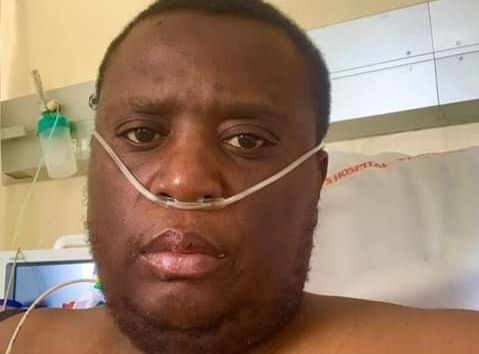 Prominent business man and founder of Fresh in a box, Kudakwashe Musasiwa has opened up about his brush with adversity being diagnosed with covid 19. He shared his near death experience on social media. Musasiwa was in a critical condition a few days ago and reported to be suffering from multiple organ failure due to covid 19. His wife regurlaly gave updates on social media. Musasiwa was in the ICU and could barely speak.
In a recent post on social media, he said he is now feeling better although he is yet to fully recover. He also said he is unable to make use of some of his organs. Musasiwa expressed gratitude to all those that had stood by him during this difficult time. Musasiwa spoke of the immense pain that he has been experiencing as a result of the virus. He also looked frail and worn out in the the picture that he shared on social media.
Covid 19 has taken a huge toll on the local population. Current statistics show that the country has over 25 000 recorded cases of the virus. Over 500 deaths have been recorded. The new strain which Musasiwa is suffering from has proved to be more deadly and spreads rapidly. The current situation prompted government to impose a 30 day national lockdown.
Other prominent people that were diagnosed with the virus include footballer Kuda Mahachi. Those that passed away due to covid 19 include ZBC reporter Janet Munyaka and media personality Zororo Makamba.
Fans wished Musasiwa a speedy recovery. His clients also wished him well and commended him for emerging strong in the face of such adversity.