News
List of ministers and bigwigs who have died from covid 19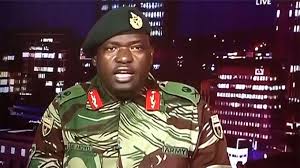 Covid 19 is taking lives at an alarming rate. Earlier on we compiled a list of prominent figures that succumbed to the deadly virus. Here is a second list of those that have died from covid 19 in 2021.
1 SB Moyo
Moyo was the minister of foreign affairs. He became popular following the announcement that he made on television when Robert Mugabe was toppled from power. Moyo died from complications relating to covid 19. He had earlier on battled lung problems. Moyo was also the husband to ZACC chairperson Justice Matanda-Moyo.
2 Piwayi Dzuda
Media personality Piwayi Dzuda also lost his to covid 19. He was well known as a presenter on ZBC and later worked for Star Fm.
3 Paradzai Zimhondi
The former prisons and correctional services boss died recently from covid 19. He had just started to enjoy his retirement.
4 Aneas Chigwedere
The former minister of education, sports and culture failed to make it after being diagnosed with covid 19. He was well known for his extensive knowledge of arts and culture. His legacy will live on.
5 Christopher Chigumba
Former Zanu Pf legislator and father in law to ZEC chairperson died recently. He was said to have contracted covid 19.
6 Emily Mbengegwi
Emily was the wife of secretary for external affairs, Simon Mbengegwi. She passed on recently.
7 Joel Biggie Matiza
Transport minister Biggie Matiza is the latest victim to die from covid 19. His death was confirmed to be as a result of covid 19.
8 Joseph Mashika
He was the acting general manager at NRZ. The 44 year old died at a private hospital from covid 19.