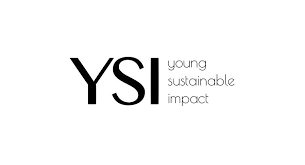 Do you want to create an impact startup with talents from all over the world? Young Sustainable Impact is now taking applications for this years 5-month innovation program.
Eligibility
16-28-year-old people
All countries are welcome to apply
People with 15-35 hours to use every week from April-August.
Dedicated people with a real drive for solving complex problems.
People who are willing to make time and want to create a real startup.
People with a proven track record of excellence in resilience, drive, and who are passionately able to use their skills and knowledge towards a project of any kind.
Open minded people who are willing to understand different walks of life, see things in a new perspective, and with an intention of creating a positive impact.
People who are crazy enough to think they can change the world, and bold enough to actually do it.
People who don't get discouraged by creating a startup remotely with new people from different continents.
The deadline: 11th of February.
For more information visit here.