Sport
Kelvin Mushangazhike takes a swipe at Doctor Khumalo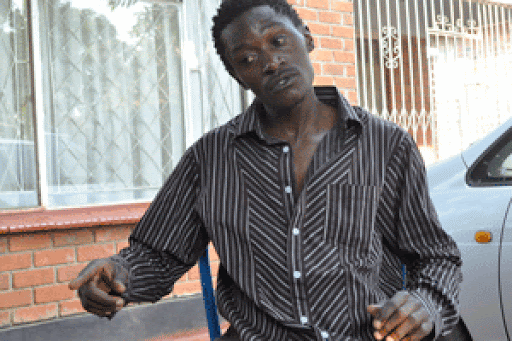 To many Doctor Khumalo is a legend of the game following a sterling footballing career at Kaizer Chiefs before moving to the United States here he turned out for Columbus Crew. Kelvin Mushangazhike however views Dr Khumalo as disrespectful individual as he recalls being labelled a foreigner by the former midfielder, "When I was at Chiefs I remember when Dr Khumalo was assistant coach and at half time he said remember you are a foreigner and I just said to him what".
Mushangazhike says that incident bothered him a lot as he did not expect such behaviour from someone as respected as Khumalo. Mushangazhike made the remarks during an inteview on Zim Soccernet.
Apart from the Khumalo incident Khumalo recalls how Kaizer Chiefs refusal to hand him an opportunity to attend trial's with PSG had a dent on his career, PSG's owner came to watch Chiefs and he was impressed by me, that is the time they were looking for someone to replace Ronaldinho when he was going to Barcelona but sadly Chiefs would not allow me to go for trials".
Mushangazhike recalls going down the pecking order after requesting for an opportunity to embark on a European adventure. In the end Mushangahike was loaned out to Black Leopards where he alleges juju was a norm.
The former young warriors player also looked back at how Kaizer Motaung had purchased him together with Tinashe Nengomasha after impressing while turning out for Zimbabwe. According to Mushangazhike the Motaung's were eager to see Jabu Pule pushed out of the team as the Bafana Bafana star was struggling with a drug addiction.
Mushangazhike is widely regarded as one of the top talented Zimbabwean players to play abroad. During his time Mushangazhike began his career at Fire Batteries before turning out for Blackpool, Dynamos, Motor Action, Kaizer Chiefs and Black Leopards in South Africa. The player also popularly known as Keegan had several trial stints in Germany but nothing really materialised. Mushangazhike also had a spell in Vietnam but called it quits after realising his agent had dupped him of his signing on fees.
At present Mushangazhike is a junior coach at Glen View High and is also involved in part time coaching at Heritage Academy with long time friend Murape Murape.