CIC biomaGUNE's Fully Funded Postdoctoral Fellowship in Spain 2017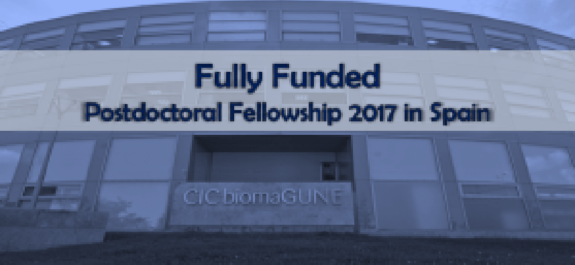 The Center for Cooperative Research or CIC biomaGUNE is a non-profit research organization created to promote scientific research and technological innovation at the highest levels in the Basque Country following the BioBasque policy, in order to create a new business sector based on biosciences. The Center for Cooperative Research in Biomaterials is pleased to offer Postdoctoral Fellow opportunity in "Carbon Nanotubes based biomaterials for Neuroregeneration and MR Imaging follow up of the Recovery". International students are eligible to apply for this fellowship program.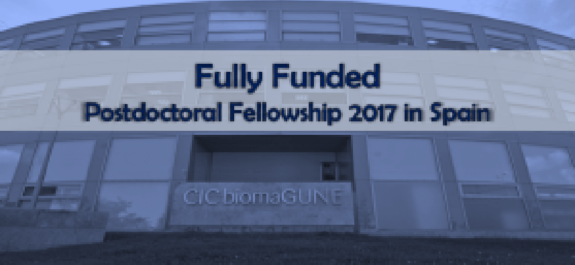 The objective of this fully funded 2 year postdoctoral fellowship is, in a first stage, to develop innovative 3D scaffolds based on carbon nonmaterial's and conjugated polymers for neuronal tissue regeneration and, in a second stage, use magnetic resonance imaging techniques to follow up the recovery of the neuronal tissue after implantation in an animal model of the disease.
WORTH
Fully?funded 2?year post?doctoral fellowship.
Opportunity to work under the supervision of Prof. Maurizio Prato, leader of the Carbon
Bionantechnology group, and Prof. Pedro Ramos, leader of the Magnetic Resonance Imaging Lab.
ELIGIBILITY
PhD Degree in Chemistry obtained before 1 November 2017
Experience in organic synthesis and chemistry of materials are essential
High motivation and ability to be involved in an international multidisciplinary team
Co?authorship of publications and participation in research projects
High level of spoken and written English
Writing, editing, and submitting research manuscripts experience
DEADLINE: September 15 2017
To apply and for more information visit here