United Nations System Staff College (UNSSC) Internships 2017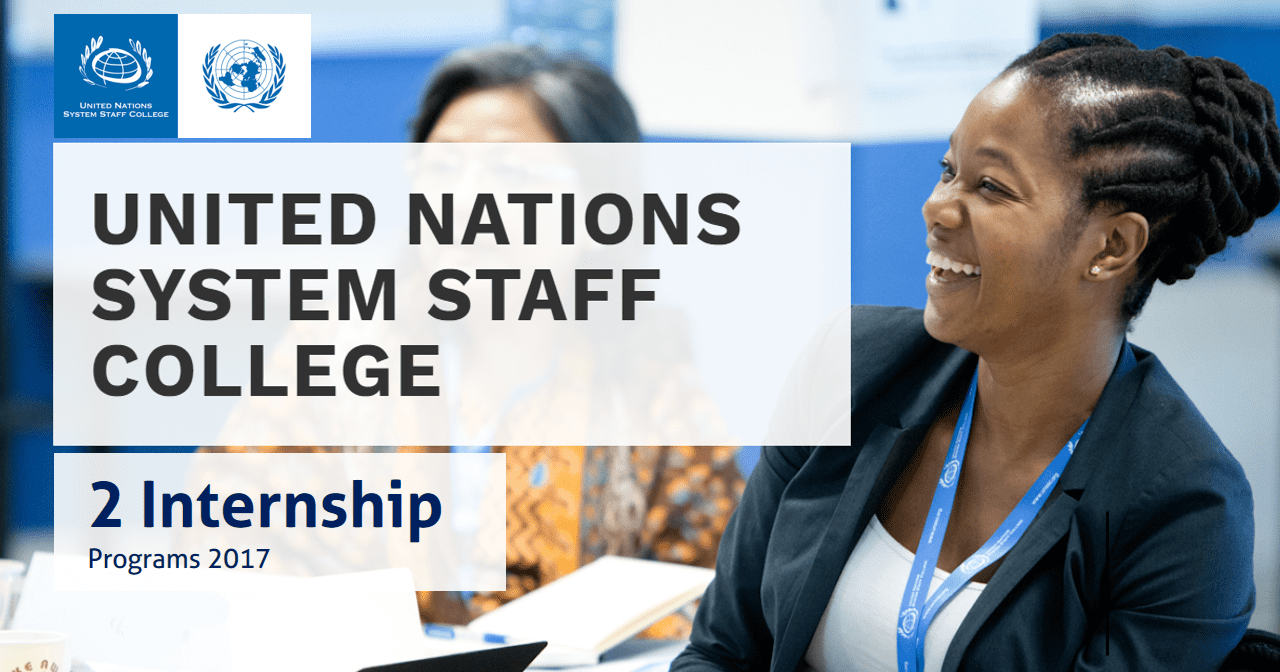 The United Nations System Staff College (UNSSC) with its headquarters in Turin, Italy, is the United Nations institution for system-wide knowledge management, learning and training for the staff of the United Nations system. The College is expected to play a pivotal role in contributing to UN reform, the development of a common culture based on effectiveness, expertise and continuous learning through the development, co-ordination and provision of
cross-cutting learning programmes which impact on all agencies and staff.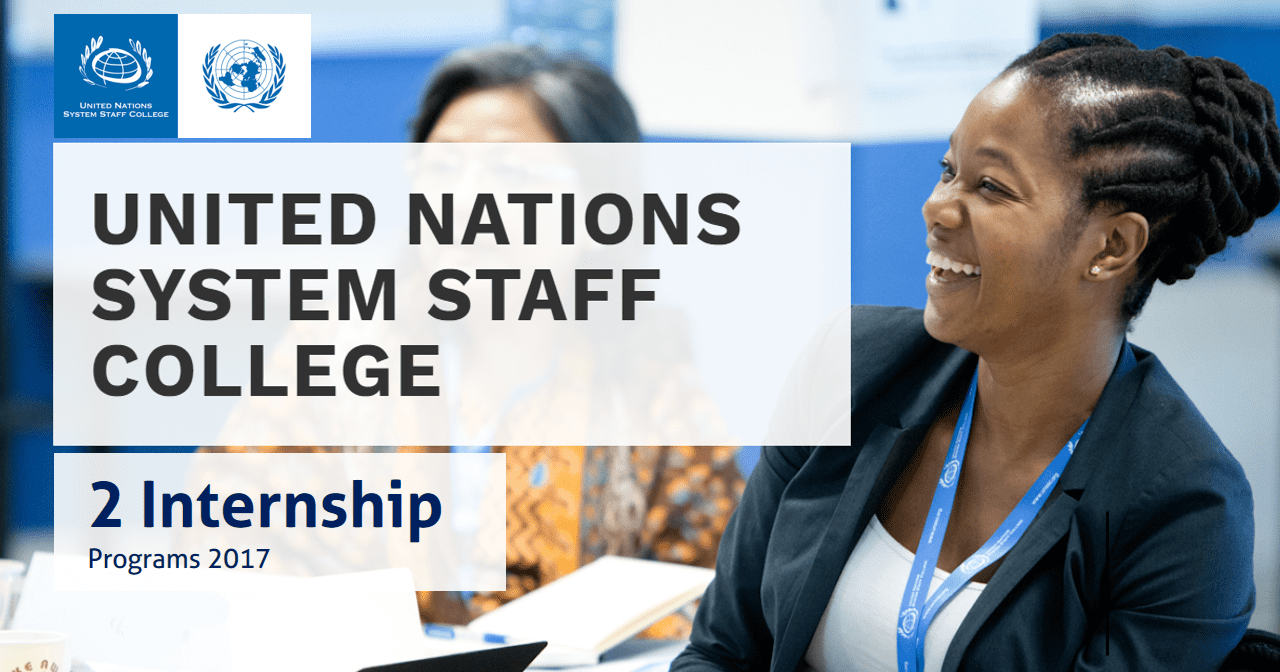 Internship – Learning Lab
Post Title: E-learning Development Intern
Duration: 6 months (starting as soon as possible)
Deadline for applications: 10 September 2017
Duty Station: UNSSC Turin, Italy
Organizational unit:Learning Lab
Remuneration: 450€ per month
The United Nations System Staff College (UNSSC)'s Learning Lab is seeking an intern to help with several leadership and management training programmes being developed for UN middle and senior managers. These programmes often consist of both online and face-to-face parts.
The selected intern will apply her/his skills in instructional design and educational technology,
and gain understanding of the UN work and the development of learning programmes for UN
personnel. The incumbent will report to a Course Coordinator and contribute to the design,
development, coordination and evaluation of these learning programmes. Specifically, the intern
will be responsible for, but not limited to, the following:
1. Participate in the design of e-learning products
2. Assist resource persons on how to use technology and better conduct online courses
3. Publish and update content on UNSSC learning platform (Moodle)
4. Design questionnaires to measure learning impact
5. Perform learning analytics, compile and visualize data, and code qualitative data
6. Create video and multimedia content to support learning programmes
7. Organize webinars for participants while coordinating with professors and content experts
8. Assist with administrative tasks as required
9. Any other duties as assigned by the supervisor.
REQUIRED SKILLS:
Education:
Applicants can be considered if they meet one of the following:
Are enrolled in a Master's or in a Ph.D. programme; or
Are enrolled in the final year of a Bachelor's programme; or
Are within one year after graduation from a Bachelor's, Master's or Ph.D. programme.
in instructional design, adult education, communication, web design, graphic design or other
related areas from an accredited college or university4
Experience:
Previous work experience is not required.
Portfolio or evidence of skills is highly desirable.
Previous experience in qualitative data analysis is an asset.
Internship – Peace and Security
Post Title: Intern–Peace and Security
Duration: 6 months starting from September 2017
Deadline for applications: 11 August 2017
Duty Station: UNSSC Turin, Italy
Organizational unit: Peace and Security
Remuneration: 450€ per month
DESCRIPTION OF DUTIES:
Under the overall guidance of the Senior Manager, Peace and Security and the direct supervision of the Course Coordinator, the Intern will be responsible for, but not limited to, the
following:
Maintain the "Safe and Secure Approaches in Field Environments" (SSAFE) programme database through tasks such as:
Inserting lists of participants received from the field into the database;
Following-up with SSAFE focal points in the field to obtain missing data; and
Maintaining lists on SSAFE courses planned in 2017 and 2018 worldwide.
Contribute to marketing and communications efforts, through the drafting of information pieces and correspondence.
Contribute to administrative tasks as required, internal discussions and meetings, note
taking and report writing, and support Course Coordinator(s) in coordinating and following up with Finance and Administration on e-learning related issues.
Provide support to e-learning course design, development and delivery.
Support facilitation of online courses on UNSSC UNKampus and webex, in collaboration with Subject Matter Expert(s) and development vendor(s); Update online courses as per instruction.
Contribute to record keeping and provide coordination for online learning participants
during the delivery of online courses
For more information click here.
Application Deadline: 10 September 2017