The British Council Launches 'Mix The City Harare'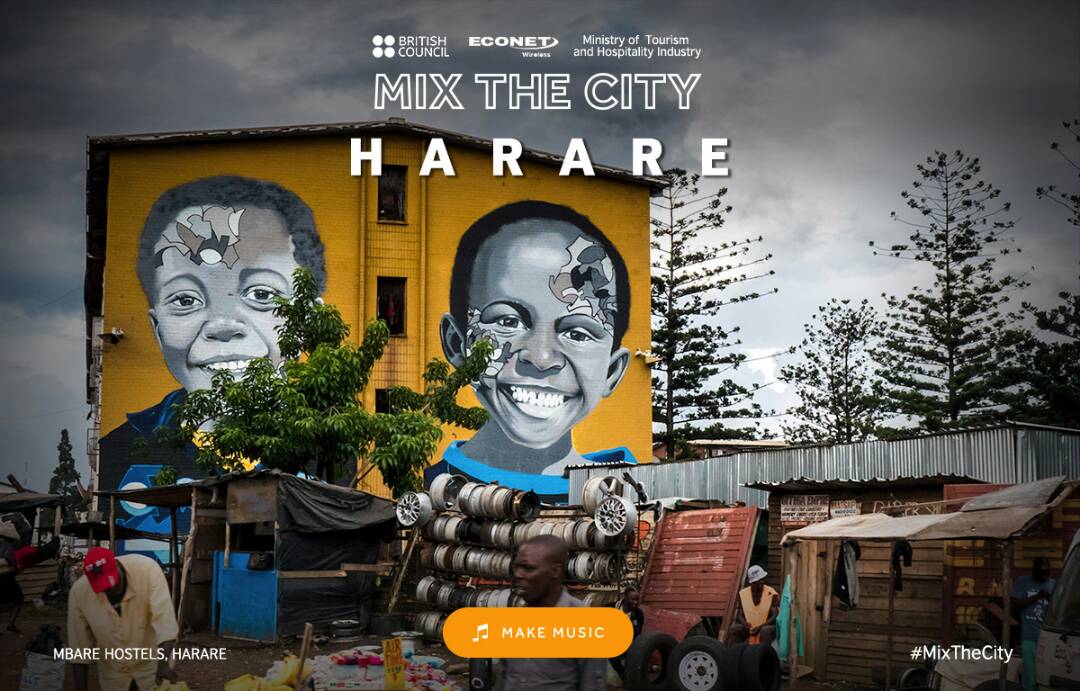 The British Council in Zimbabwe will be launching a new interactive music platform called 'Mix The City'. The platform invites users to explore Zimbabwean music and create unique compositions that can be shared online. The purpose of the platform to tell a Zimbabwean narrative through music to the rest of the world.
In an exclusive press conference, a showcase of Mix The City was shared with journalists.  A video featuring 12 musicians compiled by UK music producer Boxed In (Oli Bayston) was premiered. The video features the likes of Blessing Oliver Mtukudzi, Douglas Vambe, Soul Jah Love, Jah Prayzah, Ammara Brown, Josh Meck, Ray Dizz, Blessing Chimanga, DJ Smiley and Vabati vaJehova to name a few.
The music samples each musician's unique style and genre and mixed to compose a soundtrack for Mix The City. The video mix is an example of what users will be able to stream as well a create on the platform.
The musicians were recorded in various parts of the city and used to showcase the beauty of Harare.
The new platform is a collaborative effort by the British Council, Econet Wireless, Zimbabwe Ministry of Tourism, Hospitality and Industry and HIFA. Mix The City Harare is the first of its kind in the whole of Africa.
Mix The City was launched in 2015 in Tel Aviv, in part-funding from The Space and BBC. There have been a total of ten 'Mix the City' versions globally so far. Users from over 208 countries and over two million people have already accessed the Mix the City platform worldwide.