Technology
Top 5 Website To Be Used To Create A CV In Zimbabwe
Top 5 Website To Be Used To Create A CV In Zimbabwe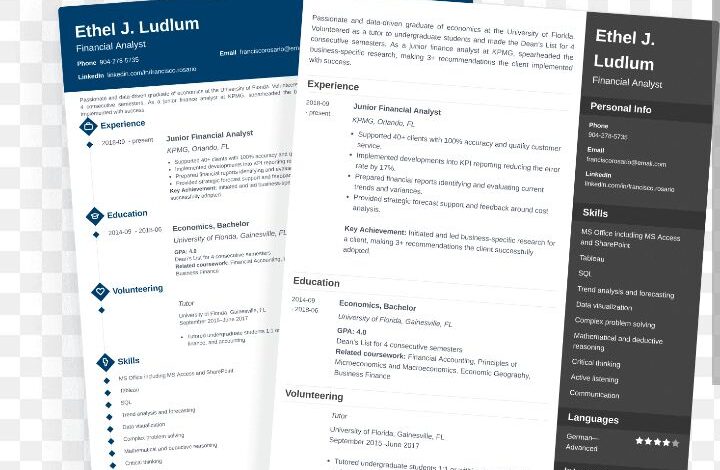 It is said that don't judge a book by its cover but once the book is not well presentable, the inside is assumed to be not presentable as well, hence people should be wise in making their CV. The competition in search for jobs has risen in Zimbabwe and also the unemployment rate is at its peak, it is therefore wise to have at least a presentable curriculum vitae so that maybe a company will look at the CV which will be most presentable.
Here are some of the best website to be used:
Canva
Just like all the 4 website ,it is easy to use ,free to use but has some expense especially when the user want to do graphs and shapes.one can use this website without knowledge or experience in using website .it has about 100 template to choose from which can make ones CV appetizing to the eye.
CV Maker
This is a quick website, within 15 minutes the cv will be done and well presented.it is straightforward especially when creating a professional CV ,has template which are free of charge, the CV can also be updated using this website. A CV which can be recognized or which has been laid out in a presentable way should not have many pages and this website helps also in summarizing the content in a CV.
Design wizard
This one seems to be more sophisticated as one can add and edit image on his or her curriculum vitae, can also create videos. It also has many template to choose from and the membership is free of charge.
Jobulo
'From a blank page to a complete CV in munities', free templates again, editing and adding information is free of charge. Many on these website are free and can be used anyway and anytime. Once created it can be a magnet to attract employers to it, with its templates being divided, which includes basic information, previous experience and skill, grouped on their category neatly.
Kick resume
Used by premium users, but it is also easy to use, easy to download CV to pdf.it has also grammar check service although it is paid for but it will be worth the money as feedback is received after 24hours. This one has also cover latter templates which one can choose to neatly design CV.