Yenching Social Innovation Forum 2017 in China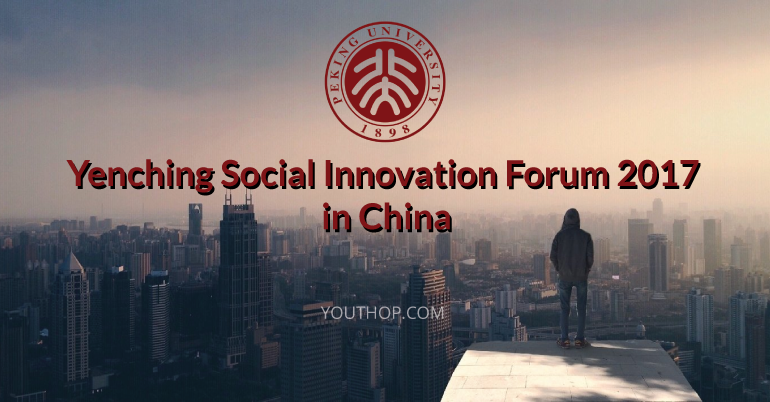 The forum will take place from December 8-11th 2017 at Peking University in Beijing, China. Round trip travel, accommodation, meals, and materials will be covered for all admitted applicants by the Yenching Academy.
The forum will incorporate a range of interactive activities, including workshops, site visits, networking opportunities, and presentations from business leaders and public policy makers.
WORTH
Participants will…
attend a range of workshops and speeches by leaders in the field of climate change and sustainability
be reimbursed for travel, accommodation and living costs for the duration of the conference
have the opportunity to present current projects to potential investors
experience Beijing's start-up scene
ELIGIBILITY
English proficiency (Chinese language proficiency is not required)
Applicants should demonstrate experience developing solutions to issues related to climate change or sustainability through innovation.
Whether you are an entrepreneur, still studying or already a professional, they are looking for bright minds from around the world who are passionately motivated to make a difference in the environmental sector.
They believe that the ability to perceive challenges as opportunities and an open mindset are key factors to creating an entrepreneurial environment, which promotes value oriented solution finding.
Therefore we greatly emphasize an understanding of a global set of values, the realization of which is pursued through innovative thinking. Feel free to contact us if you have any questions regarding application eligibility.
DEADLINE: October 20, 2017
To apply and for more information visit here