ADB Japanese Representative Internship in Japan 2018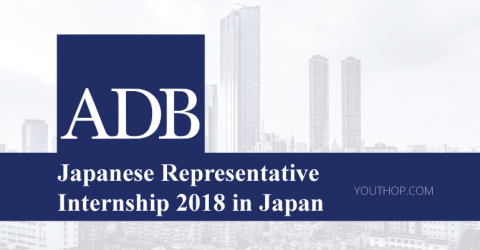 The Asian Development Bank (ADB) is a regional development bank established on 19 December 1966 which is headquartered in the Ortigas Center located in Mandaluyong, Metro Manila, Philippines. The company also maintains 31 field offices around the world to promote social and economic development in Asia. The bank admits the members of the United Nations Economic and Social Commission for Asia and the Pacific (UNESCAP, formerly the Economic Commission for Asia and the Far East or ECAFE) and non-regional developed countries.  The ADB was modeled closely on the World Bank.
The internship topic for the Strategy, Policy and Review Department is "A Study on effective communications tools/methods and strategies."
WORTH
Work in a major international development organization;
Work collaboratively with experienced professionals from over 50 different countries;
Gain a deeper understanding of development finance and the impact of the work ADB does;
Contribute to ADB's business through research outputs.
ADB provides a stipend of 69 USD per day for a maximum of 56 calendar days only.
Interns may choose to continue work beyond 56 calendar days in agreement with the designated supervisors but without stipend.
ELIGIBILITY
The Intern should ideally have the following academic background;

Masters or PhD candidate in International Relations, Public Relations, Communication Studies, Journalism, Marketing.

The Intern should ideally have experience in engaging in public information, outreach activities and practical experience in website/social media management.
Fluency in both English and Japanese with excellent writing skills.
DEADLINE: February 4, 2018
To apply and for more information visit here