5 Interview Techniques You Will Experience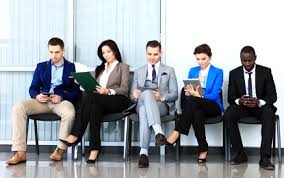 You have applied for a job and sent your CV. You have been making adequate preparation for a potential interview by researching about the company that you applied. You are waiting for that phone call that could get you a step closer to getting hired. It's important to know the different scenarios you might face for an interview. Below are 5 interview techniques you might experience during your job search.
1. Telephone interview/Skype interview
Some companies especially not located in your area or country can schedule a telephone interview. Others may request for a Skype interview. Which ever way, you need to be able to have a smooth interview. Always make sure that your line has good reception. For Skype interviews you need to have fast and reliable Internet. Make sure that you have your CV, answers and counter questions by your side.
2. One-on-one
A one-on-one job interview let's you meet your prospective employer in person. The trick is to keep questions brief yet precise depending on the time given.
3. Panel interview
Some companies prefer to use the panel interview technique. A group of staff members, often three to five, sit together as a panel, led by a chairperson. They exchange interviewing you.
4. Informal interview
An informal interview is often done over coffee or lunch, or even drinks. The hiring manager often tries to scope your personality. It's important to keep yourself composed, avoid alcohol and food that's hard to eat.
5. Second interview
If your initial interview goes well, you may be called back for a second meeting. Ask for a schedule in advance and prepare for it by researching the company's website.